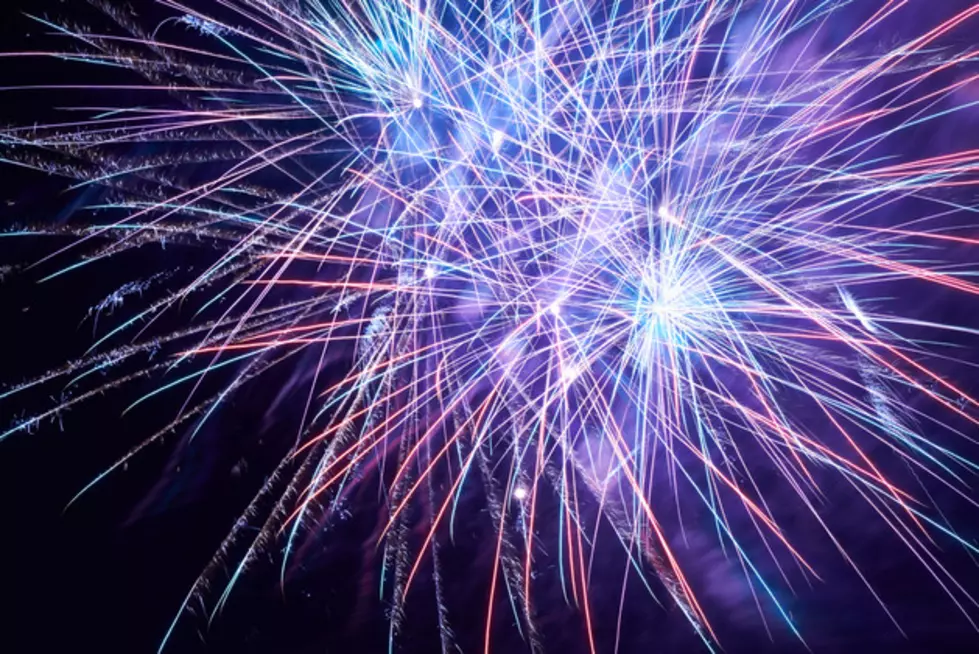 Treasure Valley Fourth of July Guide 2018
ThinkStock
Staying in the Treasure Valley this Fourth of July weekend?  Never fear there's a ton of family-friendly events going on across the region! Here's your complete guide!
Nampa
God and Country Family Festival
When: 4 p.m., Tuesday June 26
Where: Ford Idaho Center
What: An inspirational evening of music, speakers and fireworks. Nick Vujici, a Treasure Valley favorite, is this year's featured speaker.  Music performances include Unspoken and Boise's own American Idol finalist, Maddie Zahm.
Price: FREE
Fireworks: After dark
Boise
Gem State Kiwanis 4th of July Pancake Breakfast
When: 7-11 a.m., Wednesday, July 4
Where: Julia Davis Park
Price: Kids 13 and Under $6, Adults $8, Seniors $7, Families of 2 adults and w or more children $25, Active Duty Military and family FREE
"We the People" Liberty Day Parade
When: 11 a.m., Tuesday, Wednesday, July 4
Where: 10th and Jefferson Streets, Downtown Boise.
Parade Route:  Click HERE
Alive After Five
When: 5-8 p.m., Wednesday, July 4
Where: The Grove Plaza
Price: Free
What: This is a special edition of Boise's popular, free outdoor concert series! Come enjoy food, friends and drinks while listening to the sounds of Lounge on Fire and Juice!
Fourth of July Fireworks Celebration
When: 10:15 p.m., Wednesday, July 4
Where: Ann Morrison Park.  The fireworks have moved back to their original home after being displaced to Expo Idaho because of river flooding in 2017.
Price: Free
What to Expect: Food and beer vendors will open for business at 4 p.m. for people who want to spend some time in the park before the big show.  Boise Police will close Crescent Rim to through traffic starting at 6:30 p.m.  Residents may access it until 9:30 p.m.
Independence Day Festival
When: 3 p.m., Wednesday, July 4
Where: Storey Park
What: Inflatables, climbing wall, food vendors, music
Highlighted Events: Live music from Zack Quintana & Friends and Simple Ruckus. Meridian Speedway Races start at 6:45 p.m.
Fireworks Display: Will begin around dusk/conclusion of races around 10:!5 p.m.
Independence Day Parade and Celebration
When: 9 a.m., Wednesday, July 4
Where: Memorial Park
What: Family activities, music, food, vendors, car show and the dunk tank
Highlighted Event: Parade 9 a.m., Most Patriotic Bike Contest 10:45 a.m., Kids Pie Eating Contest at 11:30 a.m.
Fireworks: Dusk @ Brothers Park
When: 7:15 p.m., Wednesday, July 4
Where: Memorial Stadium
Fireworks: Post Game
Melba "Olde Tyme" 4th of July
When: Wednesday, July 4
Where: Various locations
What: Kids games, arts and crafts fair, food, live music, chicken round-up, horseshoes, tractor pull, fried chicken lunch
Highlighted Events: Fun Run 7:00 a.m., Parade 10:30 a.m., Car Show following parade, Chicken Round Up 3p.m.
Fireworks: Dusk
Garden Valley/Crouch
Big Time-Small Town Celebration
When: Wednesday, July 4
Where: Crouch and Surrounding Area
What: In an attempt to shed it's "Redneck 4th of July that Kind of Makes You Proud to be An American" image that Crouch got following a video of their chaotic celebration going viral thanks to the New York Post, the Garden Valley Chamber has created a family-friendly event.  The celebration really goes on for days, June 29-July 7.
Highlighted Events: Pancake Breakfast 8:00 a.m., Paradise Amusement Carnival 11 a.m.-10 p.m., Parade 6 p.m., Soap Box Derby and Street Dance 7 p.m.
Fireworks: 10 p.m. at Weilmunster Park
Click HERE for the entire schedule, June 29-July 7
McCall
10 Days of Fourth of July Fun
When:
Where: McCall
What: McCall continues to pursue their "family friendly" image after banning alcohol and loud parties from North Beach a few years ago.  They're finalizing their events for 2018 but once the brochure is complete, you'll be able to find more through the McCall Chamber of Commerce HERE.
NBC Fireworks Spectacular
When: 7-10 PM
Featured Artists: Blake Shelton, Kelly Clarkson and more TBA