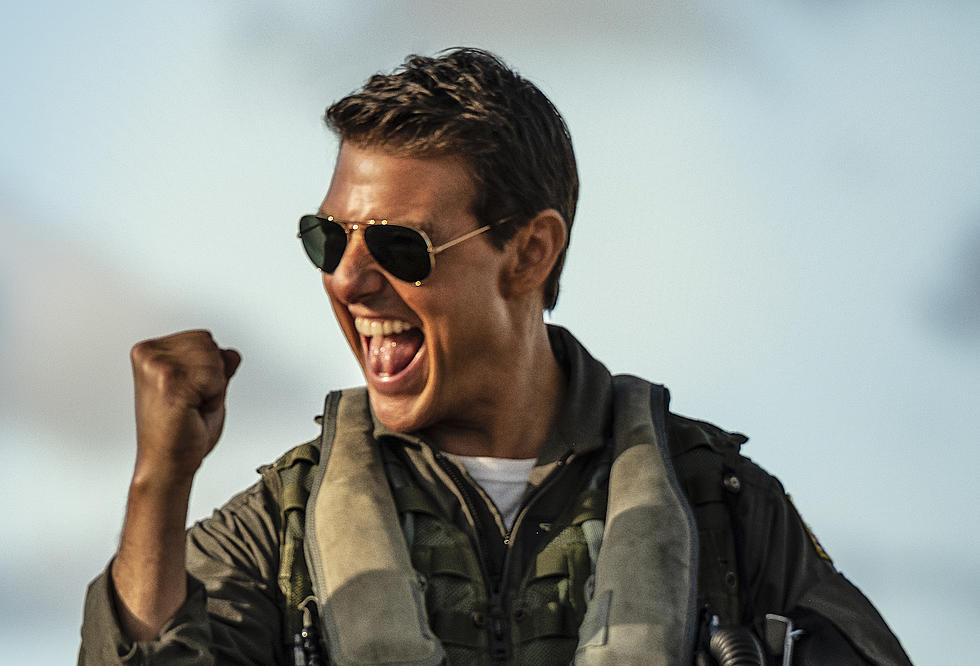 'Top Gun 2' Shot More Footage Than All 3 'Lord of the Rings' Combined
Paramount
Top Gun: Maverick director Joseph Kosinski recently revealed that the crew filmed 800 hours of footage when making the sequel to 1986's Top Gun. The original film stars Tom Cruise as Lieutenant Pete "Maverick" Mitchell, a hotshot naval aviator who is given the chance to train at the US Navy's Fighter Weapons School. Cruise will reprise his role for the sequel, alongside Val Kilmer as Admiral Tom "Iceman" Kazansky.
In a new interview with Empire, Kosinski discussed the challenges of shooting a movie filled with extreme stunts. "Out of a 12- or 14-hour day, you might get 30 seconds of good footage. But it was so hard-earned. It just took a very long time to get it all. Months and months of aerial shooting," said Kosinski. "We shot as much footage as the three Lord of the Rings movies combined. I think it was 800 hours of footage."
Let that sink in for a moment. Each Lord of the Rings film is over three hours long — or longer, if you're watching the extended editions. Top Gun: Maverick will likely fall somewhere in the two-and-a-half-hour range. It's an impressive feat to capture that much footage for a single movie, and hopefully that means Top Gun: Maverick will be all the better for it. You can watch the trailer for the film below:
Joining Cruise is Miles Teller as Lieutenant Bradley Bradshaw, Jennifer Connelly as Penny Benjamin, Jon Hamm as Vice Admiral Cyclone, and Ed Harris as Rear Admiral. Top Gun: Maverick flies into theaters on May 27.
The 10 Most Ridiculous Tropes In Action Movies
Good luck finding an action movie that doesn't have at least a few of these stereotypes.