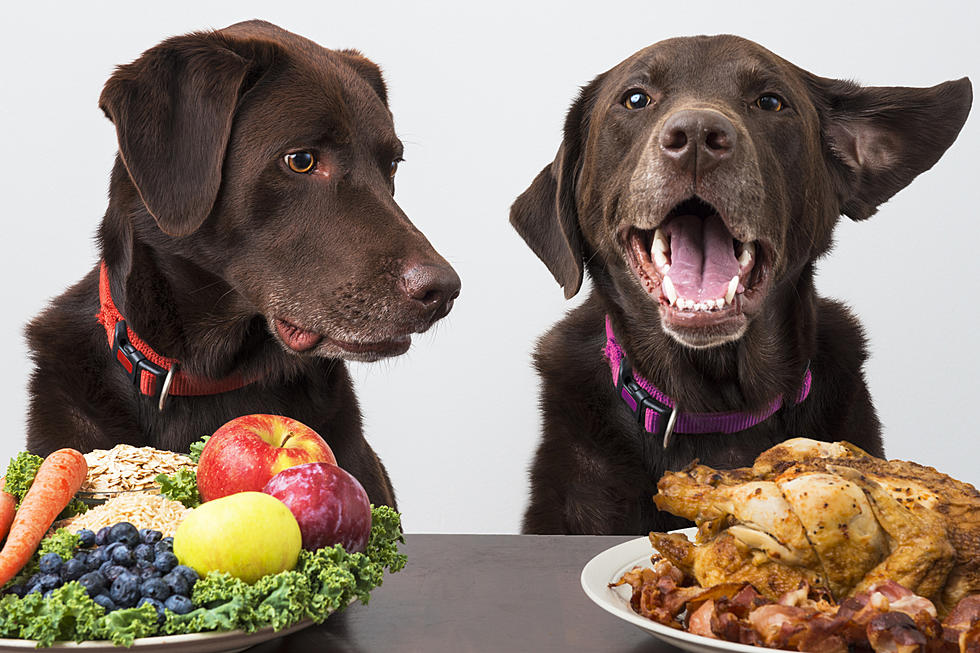 This Boise Restaurant Just Added "Barkuterie Boards" to Their Menu
WebSubstance
There's a handful of dog-friendly restaurants in the Treasure Valley. The Hyde House in the city's north end is a favorite for dog lovers and their four-legged friends alike with their open dog-friendly patio. They've recently added to their menu specifically catering to pets in the form of "Barkuterie boards."
"Looks good enough to eat…. Our dog friends think so too. Barkuterie board now available! Bring your dog down to share a meal on our dog friendly patio."
How cute is this?! It's definitely un upgrade from regular old dog food. If your pup deserves to be treated to a nice fancy meal, this might be as fancy as it gets in the dog world. Included in the Barkuterie board are some classic dog treats, hard boiled eggs, bacon bits, peanut butter, and more. They also have a regular charcterie board for humans as well that's assorted artisan meats and cheeses with seasonal compote, pickled onion, and Gaston's baguette.
The Hyde House has already been serving gourmet sugar free pet treats and desserts like cookies, cupcakes, cannoli and more that all dogs love. "They may look good enough to eat but are made for your pet," says the Hyde House. They also serve CBD pet treats as well.
Indoor seating is limited at the Hyde House and reservations are encouraged. However if you're bringing your dog along with you anyway, the dog-friendly patio seating is available year-round without reservations.
LOOK: Here Are 30 Foods That Are Poisonous to Dogs
To prepare yourself for a potential incident, always keep your vet's phone number handy, along with an after-hours clinic you can call in an emergency. The ASPCA Animal Poison Control Center also has a hotline you can call at (888) 426-4435 for advice.
Even with all of these resources, however, the best cure for food poisoning is preventing it in the first place. To give you an idea of what human foods can be dangerous, Stacker has put together a slideshow of 30 common foods to avoid. Take a look to see if there are any that surprise you.