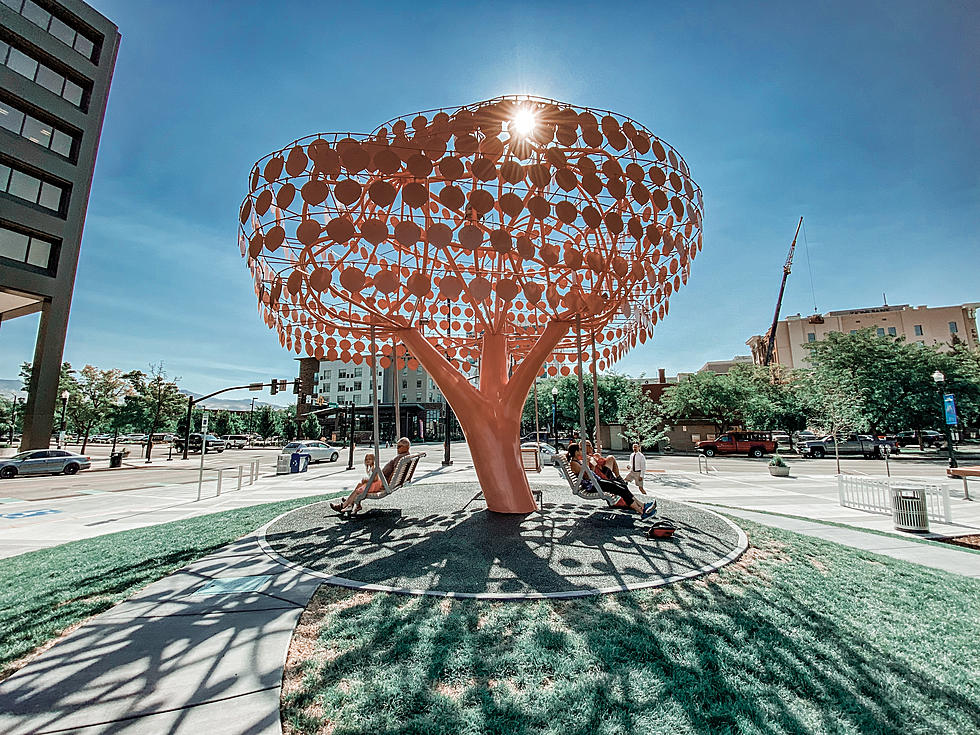 The Coolest Swing Just Opened In Downtown Boise for Adults
Courtesy: Kekeluv
Boise continues to grow and with that comes more to do. Idahoans pride themselves on their outdoor lifestyle whether it's hiking in the Summer or Snowing in the Winter. People love the beauty of the outdoors in Idaho.
I came across a park in Downtown Boise that just opened, Cherie Buckner-Webb Park. It's an amazingly modern look with the best tree you'll ever swing on. Check this out.
Who is Cherie Buckner-Webb
"The park at 11th and Bannock is named after trailblazing Idahoan Cherie Buckner-Webb" That is right from the City of Boise's website. Cherie was and continues to blaze her way as the first Black woman elected to the Idaho Legislature, serving in the state House of Representatives for two years and then a full three-term in the Idaho State Senate. Cherie isn't finished yet as she continues her fight for human rights as an advocate and more.
This park's name was chosen by the community with over 1,200 name submissions. That's impressive.
Swing on the "Gentle Breeze" Under the Tree in Boise
You might find this to be the most rewarding part of this park because it's so relaxing. I'm definitely bringing my kids for a swing in the park. This tree was built by a local artist, Matthew Mazzotta. He nailed it and what a great photo for social media to share with friends.
Take a swing, sit on one of the many modern benches, let your dogs run, or use these beautiful bathrooms. You can also wash your hand with the push of a button to keep them clean. The vibe is just cool and maybe something for your family.
This is also a great place for a coffee date with friends at Broadcast Coffee. This was developed by Barry Faught who is the son of Bill Bailey. Bill was a radio pioneer in the traffic world of Boise. This is a very cool story as Barry started his coffee venture in Seattle and brought it back to Boise. You might notice the work of Luke Caldwell from our very own Boise Boys. Luke loves the coffee and built a relationship with the family. This is Boise through and through on a park, next to a pretty tree in Downtown Boise. 
KEEP LOOKING: 50 Reasons Why Discovery Park In Meridian is the Ultimate Family Daycation
Discovery Park is in Phase One of a 75-acre park for families. Kids can ride the zip lines, jump through the splash pad, build in the enormous sandbox, and Discovery everything in Idaho. It's almost like a Summer field trip.
30 Places For You to Score Birthday Freebies in the Treasure Valley
100 Artistic Murals Show Why Freak Alley In Boise is on Idaho's Bucket List
Freak Alley is great for a self-reset stroll, date night, or a glimpse into Boise's personality. This is over 100 pieces of creativity that live down the streets of Freak Alley.