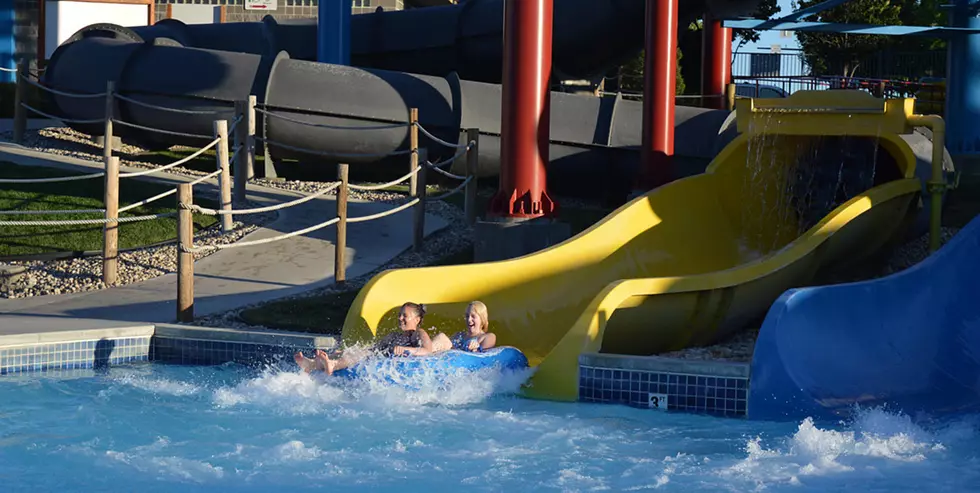 Roaring Springs to Open This Weekend; Hours and Prices You Need to Know
Michelle Heart, Townsquare Media
Admit it, you were a little giddy when you pulled into the subdivision and saw the cover off the neighborhood pool.
You parked your car in the garage and casually walked over to see just how cold the water is. Brrr.  Even with highs in the 80s this weekend, there's no way that pool is going to warm-up enough take the plunge.  Luckily, you don't have to put your swimming plans on hold! You've just got to jump in the car and take those plans over to Roaring Springs!
Tiffany and her team are ready to kick off the 2019 season! Here's a look and when you can splash this season!
General Admission Hours of Operation
May 11-12, May 18-19, May 25-27: 11 a.m. - 7 p.m.
May 28-31: 3 p.m. - 8 p.m.
June 1-August 18, August 24: 11 a.m. - 8 p.m.
August 19-20, August 23: 3-8 p.m.
August 25, August 31-September 2: 11 a.m. - 7 p.m.
September 7-8, September 14-15: 12-7 p.m.
Additional Hours of Operation
Family Slide Night - Fridays & Saturdays June 21- August 24: 6-10 p.m.
Roaring Springs Pricing
General Full Day Pass: $32.99
Junior Full Day Pass: $27.99
Senior Full Day Pass: $27.99
PM Plunge (after 3 p.m.): $25.99
Family Slide Night: $17.99
Specialty Pricing (Restrictions apply)
$10 Off Monday: Save $10 Off General or Junior Full Day Admission
Two for Tuesday: Buy two PM Plunge tickets for $33
Triple Splash Wednesday: Buy two full day admission tickets, get one FREE
$16 Thursday: Admission after 3 p.m. is just $16
For Season Pass and Season Pass Buddy Day information click HERE.