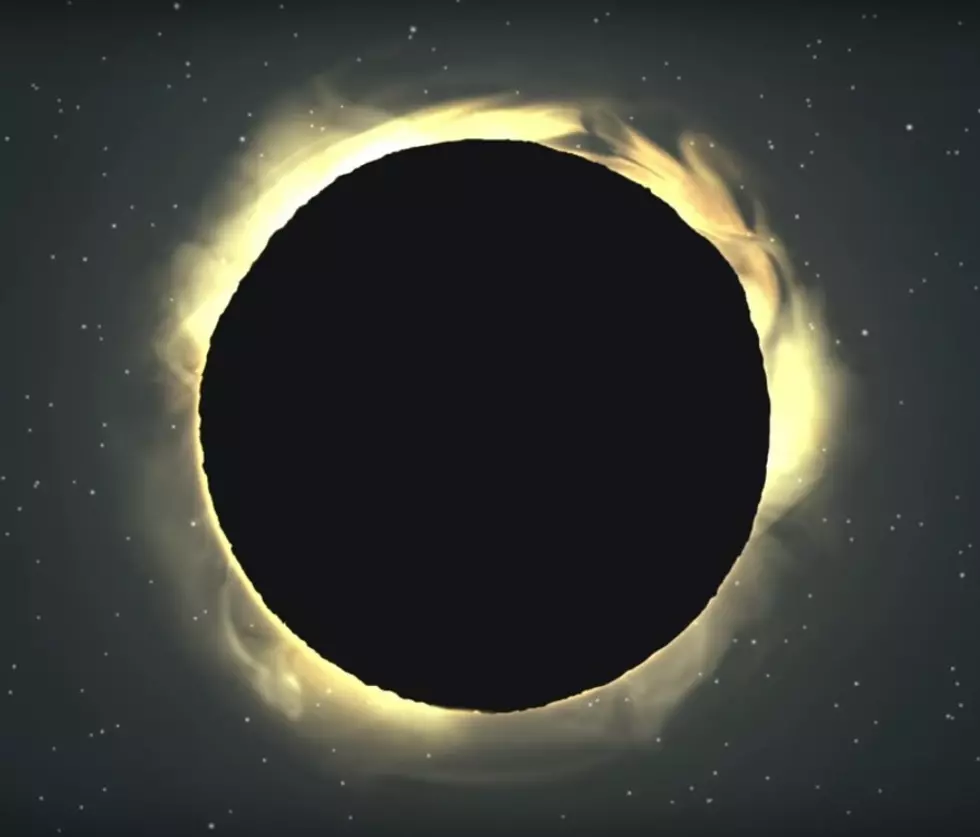 Rent Camping Space In the Path of this Summer's Solar Eclipse
YouTube
If you're into the wonders of the sky and you want the most unobstructed view of this summer's most anticipated event, you can reserve a campsite now and be right in the path of the solar eclipse.  
A solar eclipse happens when the moon gets between Earth and the sun and blocks our view of the sun temporarily.  This summer we'll see a total solar eclipse, and scientists are saying the northwestern part of the US will be the best place to view it.
So...Oregon is making the most of it, and auctioning off campsites in the path of the eclipse.  KTVB says thirty campsites in Central Oregon will be auctioned off from May 15-22.
The solar eclipse will happen on August 21st, and the camping trip is for four nights, August 18 through 22.  You'll have plenty of time set up your telescopes and snack tables beforehand, and hang out afterward too.  The campsites are at Crooked River Campground in Cove Palisades State Park, and stargazers say that park will be right on the central line of the eclipse.
You have to become a member of the Oregon State Park Foundation in order to bid, and you can do that HERE.  They'll use funds from the auction to put toward other park programs.
If you're ambitious and lucky enough to have the winning bid for an eclipse campsite, you'll have one of the best views to witness history.  This solar eclipse will be the cross the US from coast to coast, and will only be visible in America, according to TIME Magazine.  It could make the air noticeably chillier, by knocking about ten degrees off the temperature. If you're camping, pack extra blankets.