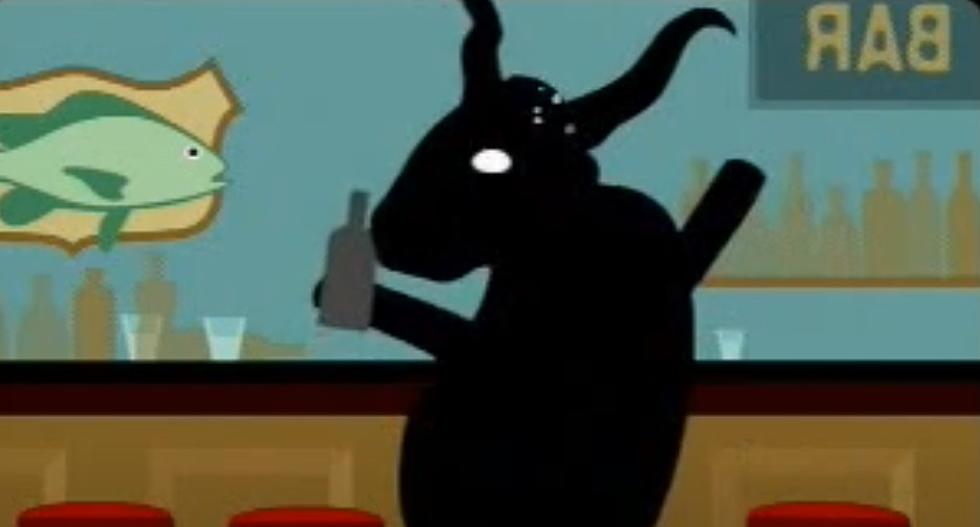 Remember When These Racy Commercials Almost Got Eagle's Rocky Mountain Oyster Feed Banned?
Image via YouTube/Impalaboy
The year was 2006. Nancy Merrell was the Mayor or Eagle. She was so outraged when she saw the television and print ads for the Eagle Fire Department's Rocky Mountain Oyster Feed that she almost pulled the plug.
For those of you not familiar with the event, let us give you a primer. During the campaign in question, the Rocky Mountain Oyster Feed was a tradition approaching it's 60th anniversary. It was quite possibly the Eagle Volunteer Fire Department's largest fundraiser each year. The bigger the turnout, the more money the department had to continue their life saving work in the community. To get the word out to more people, the firefighters set aside a small marketing budget for 2006 and reached out to an advertising firm in New York to develop a campaign for the event. 
Of course, Rocky Mountain Oysters aren't a seafood delicacy. They're actually deep fried bull testicles so the very nature of the event makes people giggle. The staff at the advertising  firm had never heard of Rocky Mountain Oysters before this and they thought it was an absolute riot. They took the silliness of the event to a whole new level by creating a "Spokesbovine" for the event who was outraged that his "family jewels" had been taken for the event.
Those of you with an adult sense of humor can read on. If you're easily offended, we suggest leaving our article now. 
That "Spokesbovine" was worked into television commercials, radio ads and posters. Unfortunately, the bull's attitude proved to be a little too much for Mayor Merrell when she watched the videos on the fire department's website. According to an archived article from the Seattle Times, she found them so offensive that she considered banning the event from the public park it was scheduled to be held at.
She and the firefighters association reached an agreement when the department agreed to pull the ads form their website. The story made nationwide news. Was the controversy worth it? Well, according to Lucille Guardala, a group creative director, who uploaded the campaign recap to AdForum.com, attendance was up 200% from 2005 and the firefighters saw a 64% increase the funds raised for their department.
While the TV ads never made it to KTVB, CBS 2 or Channel 6, they do live on in infamy on YouTube. You can watch them below (only if you have a sense of humor.) To see some of the posters Guardala uploaded to the recap click HERE. 
By the way, the Rocky Mountain Oyster Feed returns for the first time in nearly a decade next month. It will be part of the Eagle Fun Days celebration on Saturday, July 10 and will be a HUGE fundraiser for Special Olympics Idaho. You can find details on tickets HERE. 
7 Treasure Valley Hole In the Wall Restaurants with Exceptional Food
Eat Your Way Through Boise from A to Z
20 Restaurants Boise Misses the Most