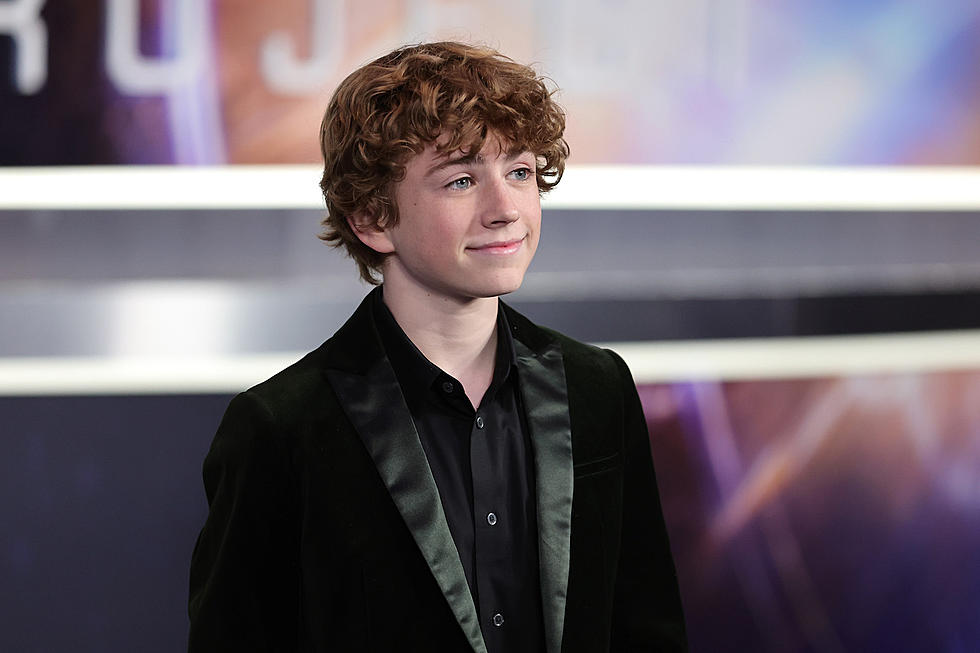 Disney+ Casts New Percy Jackson For Live-Action Series
Getty Images
For the past four weeks, the number one movie on Netflix has been The Adam Project, a sci-fi adventure about a pilot from the future, played by Ryan Reynolds, who travels back in time to save his world with the help of his past self. The younger version of the Reynolds character is played by Walker Scobell. The movie was Scobell's debut, but it looks like you'll be seeing a lot more of him in the future, as he's just been cast by Disney in the title role of the upcoming Disney+ TV series adaptation of Percy Jackson and the Olympians.
The original Percy Jackson young adult novels by Rick Riordan were previously adapted into a big-screen film series, where Percy was played by Logan Lerman. Two of the five novels were turned into movies, but the franchise stalled out there.
According to the official announcement from Disney, their new Percy is "a smart and compassionate kid with a sharp sense of humor. He's always seen himself as an outsider, in no small part because of how the world sees his ADHD and dyslexia. He's impulsive and rambunctious and is quick to anger when things seem unfair to him. But beneath his cynicism is an affectionate son and loyal friend who just wants to do right by those he cares about." In the series the 12-year-old Percy has "just coming to terms with his newfound supernatural powers when the sky god Zeus accuses him of stealing his master lightning bolt. Now Percy must trek across America to find it and restore order to Olympus."
Riordan co-wrote the pilot for the new Percy Jackson series with Jon Steinberg; the first episode will be directed by James Bobin. The show is expected to go into production later this summer.
Sign up for Disney+ here.
The Best Animated Shorts on Disney+
Can't find time for a feature-length cartoon? Check out these great shorts streaming on Disney+.