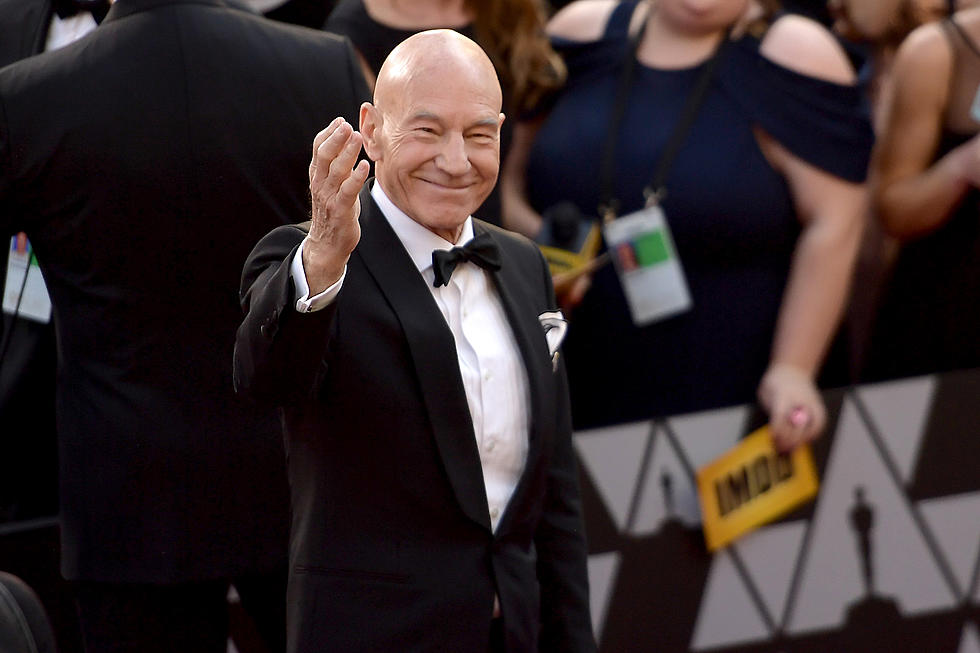 Patrick Stewart Will Play Captain Picard Again on New CBS All Access Series
Getty Images
This weekend's Star Trek convention in Las Vegas was newsworthy, and not just because the skant made a huge comback. Patrick Stewart, the star of Star Trek: The Next Generation, made a surprise appearance at the con to announce a big project: A brand-new series about Captain Jean-Luc Picard that will debut on CBS All Access.
Stewart also announced the news with a statement on his Twitter:
During these past years, it has been humbing to hear stories about how The Next Generation brought people comfort, saw them through difficult periods in their lives or how the example of Jean-Luc inspired so many to follow in his footsteps, pursuing science, exploration and leadership. I feel I'm ready to return to him for the same reason - to research and experience what comforting and reforming light he might shine on these often very dark times.
Basically, Jean-Luc Picard is the captain we need now, but not the one we deserve. Which is amazing, because Stewart had previously claimed he would never play Picard again. "I got an email this year with an offer that was interesting and charming, but I had to turn it down. But something has happened," he said at the convention.
Stewart also told the crowd that Picard "may not ... and I stress may not be a captain anymore. He'll be someone who has been changed by years have passed." There's no script at this point, just potential storylines. But Stewart is on board, for the first time since 2002's Star Trek: Nemesis, and CBS All Access has a huge second series for Trekkies after Star Trek: Discovery.
Gallery - Shocking TV Twists Fans Actually Predicted: