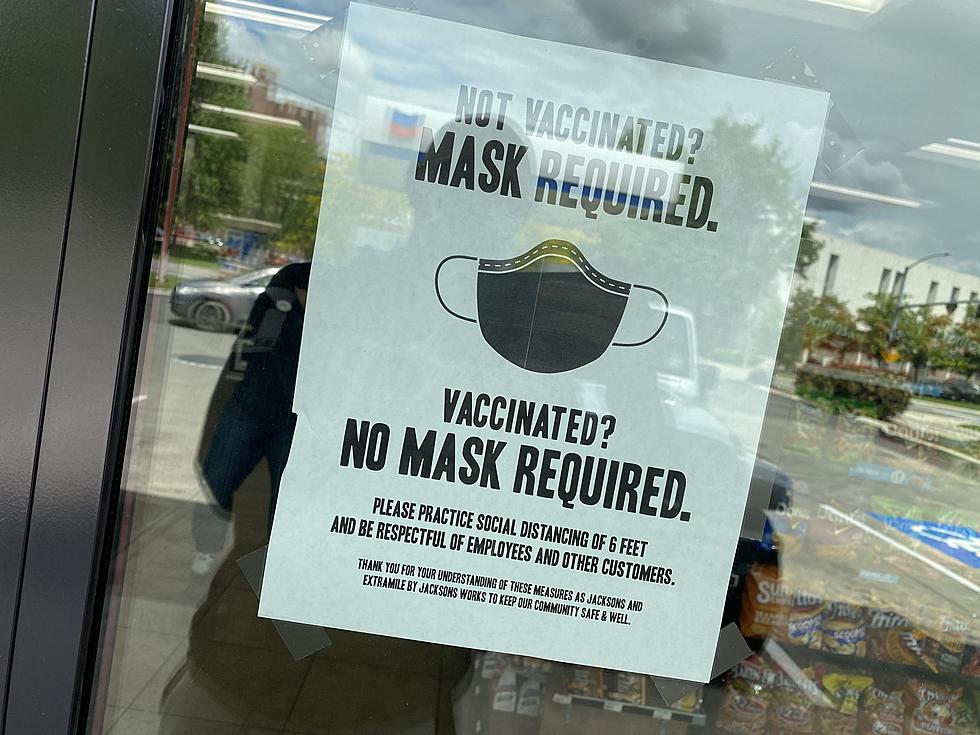 No Mask Needed Update: Two New Grocery Stores Lift Mandate
Courtesy: Kekeluv
The face mask mandates have been lifted for fully vaccinated Idahoans and it's like Black Friday all over again. It's so 2010.
What does this really mean? I don't think it's important to overthink it. You see the signs everywhere and you should look closely at the fine print. If you're vaccinated there is no need to wear your masks and especially at these to superstores.
Fred Meyer and Albertson's have both lifted their mask mandate to unvaccinated customers only. You are asked to wear a mask if you have not been fully vaccinated. Individuals with both vaccines won't be required to wear masks at any of those stores.
Kroger who owns Fred Meyer just released this statement
Last week, the CDC issued new guidance for individuals who have been fully vaccinated. We have received feedback from and heard the valued opinion of thousands of associates regarding the CCD's announcement. Based on the CDC's science-based guidance and the input of our associates, we are updating our mask policy in a way that balances our values of safety and respect.
If you are fully vaccinated and most of the fully vaccinated employees will no longer be required to wear masks. Non-vaccinated associates are required to continue wearing masks until further notice.
You might notice pharmacy associates wearing masks but is part of the CDC's guidance for healthcare settings. Albertson's falling in line with these requirements as ExtraMile has signs posted. Walmart, WinCo Foods, and Trader Joe's have also joined the new requirements.
I'm just wondering if you'll need some sort of vaccination card soon. Oregon is making this a requirement and I can't imagine how Idahoans would handle that.
20 chilling photos of the empty streets in downtown boise during the 2020 Pandemic
This is what Downtown Boise looked like during the first month of the pandemic back in 2019. A friend of mine took these photos with his son as the streets were empty and locked down to Idaho. This is a dark and quiet time that we'll never forget.
LOOK: Here Are 30 Foods That Are Poisonous to Dogs
To prepare yourself for a potential incident, always keep your vet's phone number handy, along with an after-hours clinic you can call in an emergency. The ASPCA Animal Poison Control Center also has a hotline you can call at (888) 426-4435 for advice.
Even with all of these resources, however, the best cure for food poisoning is preventing it in the first place. To give you an idea of what human foods can be dangerous, Stacker has put together a slideshow of 30 common foods to avoid. Take a look to see if there are any that surprise you.
LOOK: Route 66's quirkiest and most wonderful attractions state by state
Stacker
compiled a list of 50 attractions--state by state--to see along the drive, drawing on information from historic sites, news stories,
Roadside America
, and the National Park Service. Keep reading to discover where travelers can get their kicks on Route 66.