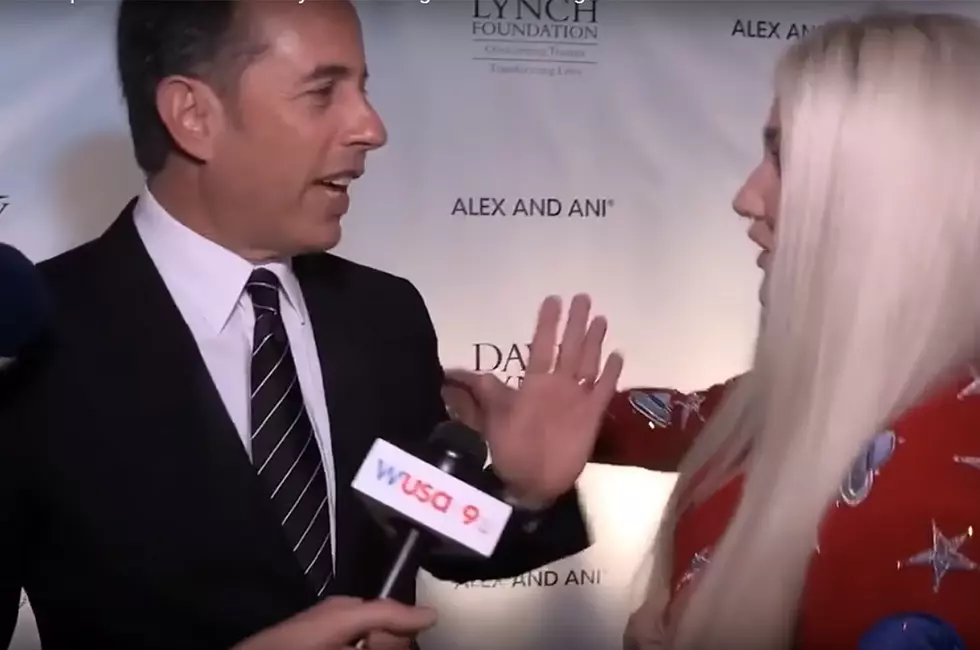 No Kesha Love From Jerry Seinfeld
YouTube
Kesha just wants a hug, Jerry Seinfeld. In a move that would make for a great Seinfeld episode -- "What's the deal with hugs?" -- the comedian sidestepped an attempted squeeze from Kesha at last night's (June 5) National Night of Laughter and Song event.
"I'm Kesha I love you so much, can I give you a hug?" the singer inquired as Seinfeld was being interviewed on the red carpet by Tommy McFly of DC's 94.7 Fresh FM.
Once a dejected Kesha left the scene, Seinfeld started laughing and told McFly he didn't know who she was. McFly clued in the comedian, and Seinfeld said, "Well, I wish her the best."
'Twas a moment altogether as cringe worthy as an Elaine-infused dance session.
25 Things You Probably Didn't Know About Kesha: