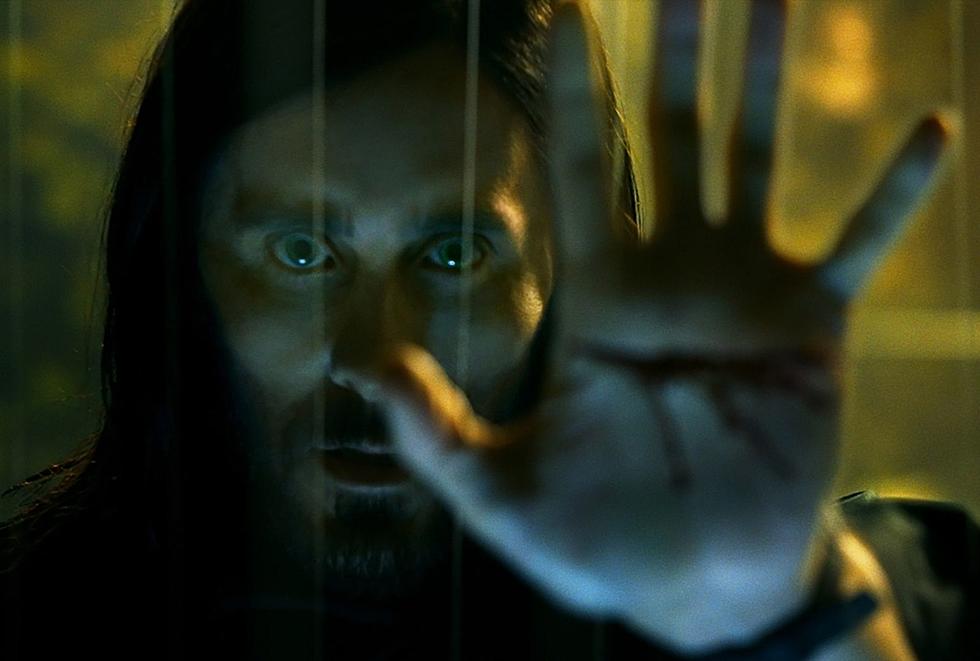 'Morbius' Director Reacts To His Movie's Negative Reviews
Sony Pictures Releasing
Most Marvel films are known for balancing crowd-pleasing superhero action with critically-acclaimed character development. But outside of the Marvel Cinematic Universe, the installments tend to be more hit-or-miss. After Venom became a surprise hit for Sony's Spider-Man Universe, the studio was eager to bring another Spidey villain to life — Jared Leto's Morbius. Unfortunately, Morbius' reviews are pretty scathing  — the film currently holds a 16 percent score on Rotten Tomatoes.
When asked by Insider about how he feels regarding critics' negative reactions to Morbius, director Daniel Espinosa responded with an anecdote that took place after the release of his first movie, Babylon Disease. He was heading home on the subway after a few drinks when a stranger got his attention. "Someone nudged me on the train and said, 'I have to tell you what's wrong with the second scene in your feature,' and I was like, 'Well, okay,'" recalled Espinosa. "The point I'm making is that it's a strange thing to make something that is so public."
It's true that anything involving movies and television — such as an actor's performance or a director's vision — is subject to more criticism than most career paths. While it's one thing to receive feedback from a boss or supervisor, it's another thing completely to have your work evaluated by dozens of critics — and millions of moviegoers.
Espinosa continued: "Look, I have a lot of self-hatred so I have a lot of criticism of my own work. I'm always trying to focus on being better. But I am also proud of what I do. There are parts in all of my movies that I'm really proud of."
Morbius is playing in theaters now.
The Worst Superhero Movies Ever Made
We love superhero movies here at ScreenCrush, but the genre is not without its share of flops. Here we rank the worst of the worst.