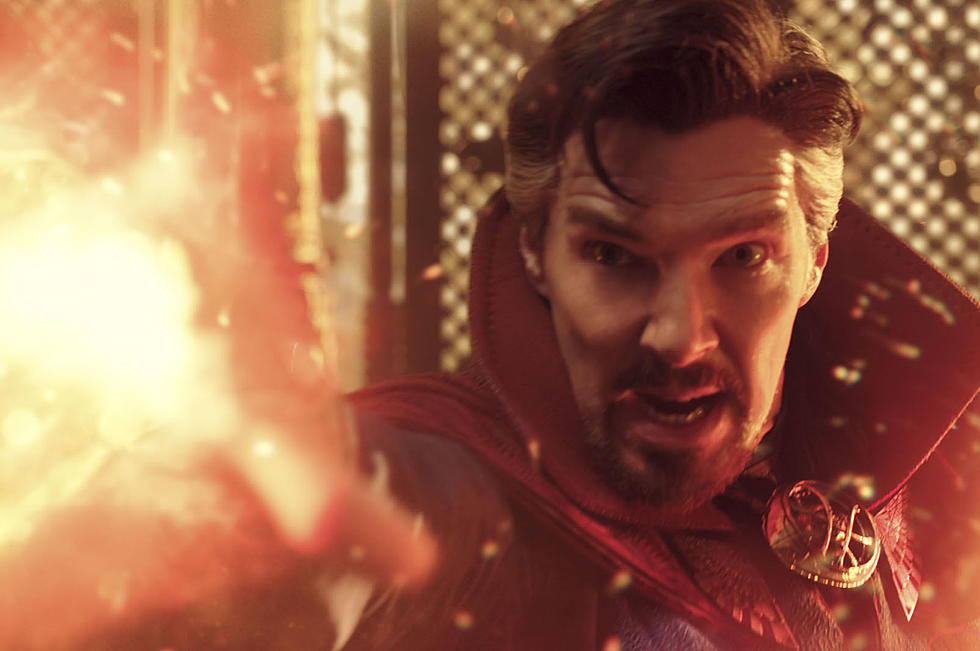 Kevin Feige Reveals Why Scott Derrickson Left 'Doctor Strange' Sequel
Marvel
Marvel head Kevin Feige has addressed director Scott Derrickson's departure from Doctor Strange in the Multiverse of Madness, chalking it up to  nothing more than "creative differences." Derrickson, who helmed the first Doctor Strange film, was signed onto the project up until January 2020 — after which he was replaced by Sam Raimi.
Around this time, there were rumors that Derrickson left Doctor Strange 2 because he wanted the film to be a "a no-holds-barred weird, gnarly, scary movie," which is something that the studio didn't approve of. But during an interview with Empire for their May 2022 issue (via /Film), Feige stated that wasn't the case. "There's been some thought that that was the creative difference with Scott and Marvel, and it was not," said Feige. "Because we love that idea. The intention was that Strange would guide us into a much creepier side of the world."
Feige continued to explain that there were no hard feelings between Marvel and Derrickson. Ultimately, Derrickson left the project to work with C. Robert Cargill on The Black Phone, which taps into his background as a horror director. "We love Scott, and I think Scott feels the same," said Feige. "Nobody believes it, but it was just creative differences."
Derrickson and Cargill's latest film, The Black Phone, is adapted from Joe Hill's 2004 horror short story of the same name. Starring Ethan Hawke, who worked with the pair on 2012's Sinister, the movie follows a 13-year-old boy (Mason Thames) who is trapped in a basement by a sadistic killer. It sounds like Derrickson was more passionate about making the horror film with Cargill than compromising on Doctor Strange 2, so it worked out in the end.
Doctor Strange in the Multiverse of Madness arrives in theaters on May 6.
Actors Who Turned Down Major Marvel Roles
Not everyone wants to be a part of the Marvel universe. These actors all got offered high-profile gigs in Marvel movies and turned them down.