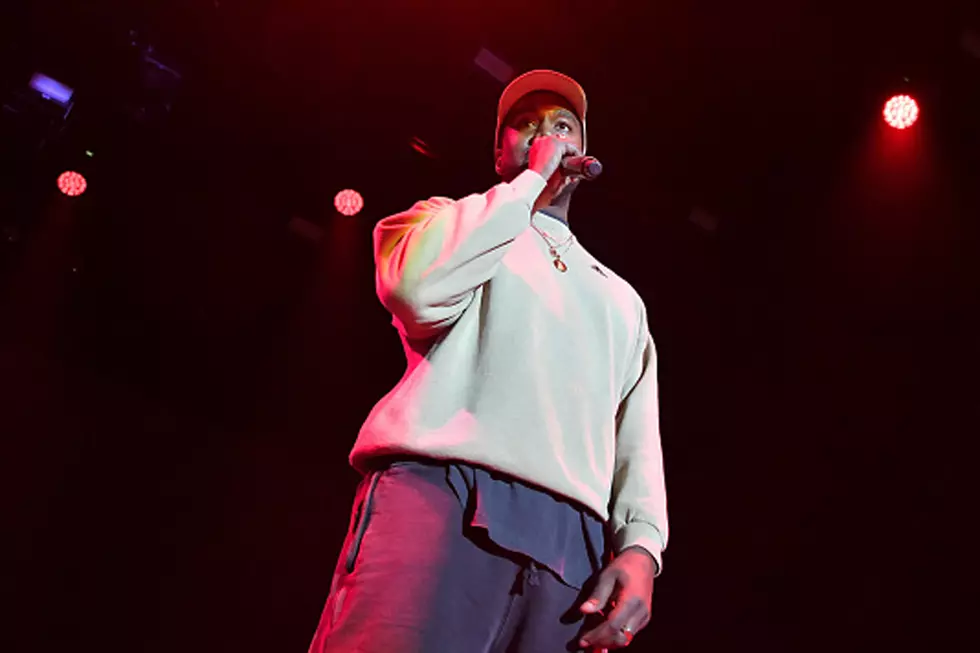 Kanye West Gets Trolled by Burger King After Sharing His Love for McDonald's
Neilson Barnard, Getty Images
Looks like one of the world's biggest fast-food chains is letting loose some Twitter shade. For the latest troll situation, Burger King UK went at Kanye West on Twitter today (Nov. 5), after the rapper shared his love for competitor chain McDonald's on Twitter over the weekend.
Early Sunday morning, 'Ye tweeted, "McDonald's is my favorite restaurant." Earlier today, Burger King's response was short yet effective. "Explains a lot." After the tweet went viral, Burger King kept at it with a hilarious quip relevant to SoundCloud rap. "If we knew this was going to blow up we would have made a soundcloud..," the tweet read.
Burger King here in the U.S. also got in the shade. "eyes still closed I guess," read the tweet, taking aim at Kanye for his own tweet just a few days prior when he wrote, "My eyes are now wide open and now realize I've been used to spread messages I don't believe in. I am distancing myself from politics and completely focusing on being creative !!!"
This isn't the first time that Mr. West has expressed his undeniable love for the "I'm Lovin' It"-themed restaurant. Two years ago, the "I Love It" rapper wrote on Twitter, "McDonald's is my favorite brand." That same year, he also wrote a poem called "The McDonald's Man" where he cleverly discusses the significance of the fast-food chain's fries.
"McDonald's, damn/Them french fries look good though/I knew the Diet Coke was jealous of the fries/I knew the McNuggets was jealous of the fries/Even the McRib was jealous of the fries/I could see it through his artificial meat eyes," he wrote.
Kanye hasn't responded to Burger King's shade but knowing him, a Twitter post is on the way. Aside for his love for Mickey D's, last month, Yeezy shared that he's done with politics and is focused on being creative. His forthcoming album, Yandhi, may be dropping this month if his release date of Nov. 23 sticks. The album is set to feature guest appearances from 6ix9ine, XXXTentacion and Migos.
Check out Burger King UK's trolling tweet to Kanye below.
See Photos of Kanye West's Different Looks Over the Years