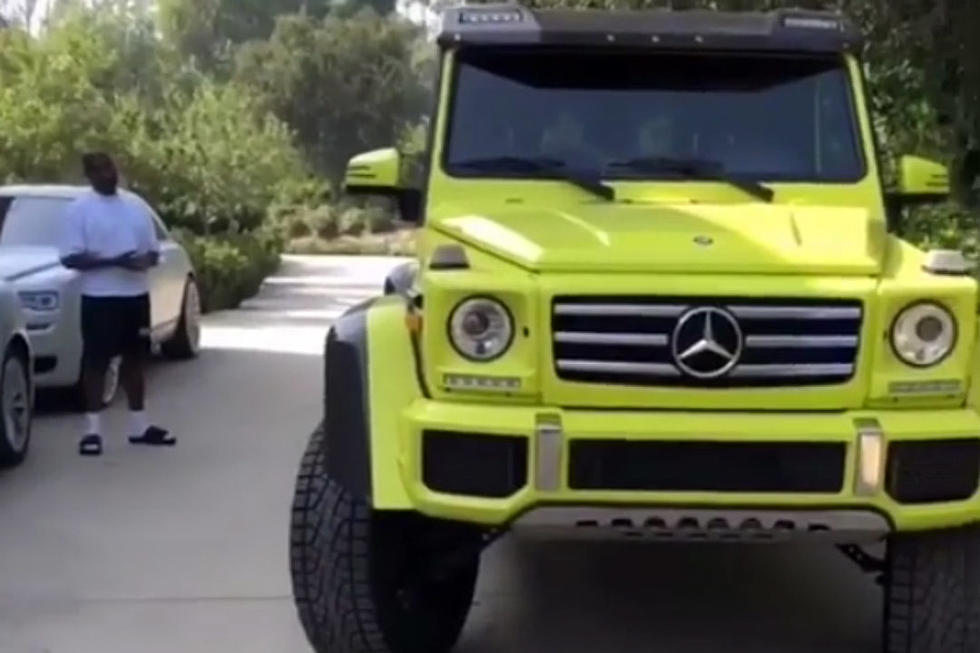 Kanye West Surprises Kim Kardashian With New Neon Green Mercedes-Benz G-Class
DashKids via Instagram
Kim Kardashian gets what Kim Kardashian wants. On Saturday morning (Aug. 25), the reality-show star received a surprise gift from her husband Kanye West in the form of a brand new, neon green Mercedes-Benz G-Class.
Kim revealed the present on her Instagram Story. She came home after a morning workout to see 'Ye in the driveway next to her new ride. Apparently, Kim saw the same whip in Miami and had to have it. So, Yeezy came through. "Look who surprised me with this baby," she reported on the 'Gram. "You guys, I got the truck of my dreams 'cause I was so excited in Miami. I'm so excited."
Kim and Kanye were in Miami to attend 2 Chainz's wedding, which occurred last week at the Versace Mansion. Others in attendance included Lil Wayne, Monica and more. That trip to South Beach may have been when she spotted and fell in love with the ride.
It turns out, Kylie just got the same SUV in a different color, neon orange. "When you just pull up to your sister's house to say good morning and you guys have matching neon trucks," Kim added in another clip.
Speaking of surprises, Kanye and Kid Cudi surprised fans with a show last week at Los Candiles nightclub in Los Angeles, performing for the first time as Kids See Ghosts.
Check out video of Kim's new ride below.
See Photos of Kanye West's Different Looks Over the Years