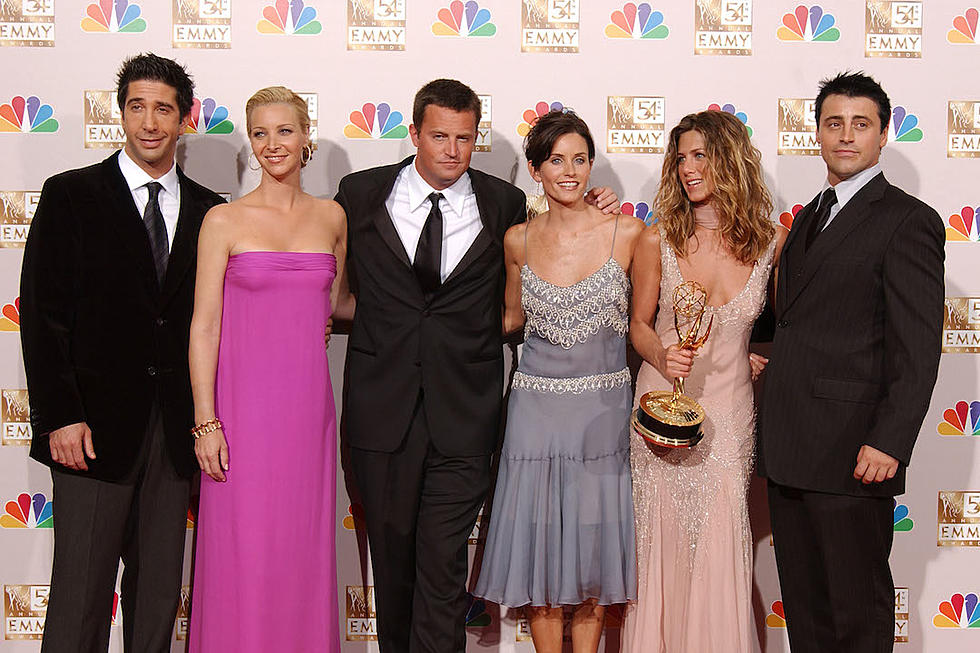 Jennifer Aniston Reveals the Real Reason There Hasn't Been A 'Friends' Reboot
Robert Mora/Getty Images
We finally know why there hasn't been a Friends reboot yet.
Jennifer Aniston appeared on The Late Late Show With James Cordon earlier this week, revealing that she, Courtney Cox and Lisa Kudrow are open to bringing back the hit NBC sitcom. Co-stars David Schwimmer, Matt LeBlanc and Matthew Perry, on the other hand, aren't as excited about the prospect.
"The girls always say we would love to do it again, and the boys are a little less excited about it for some reason," Aniston said. "So we've decided that we'll just do, like – and I've said this before – we'll just do, like, a remake of The Golden Girls in, like, 40 years. ... Just kind of go out on wicker chairs, you know what I mean?"
"What if we're Rachel, Phoebe and Monica as just 'golden girls'?," she asked
This isn't the first time Aniston's teased the possibility of Friends returning to TV. She appeared on The Ellen DeGeneres Show in February, telling the show's host, "Anything is a possibility, Ellen."
Cox has been slightly less optimistic about the possibility of reprising her role, though it appears she hasn't ruled it out all together. In October she was asked about rebooting the show, telling reporters it's a question she and her co-stars get a lot.
"People ask us all the time would we ever do a remake and that was a story about this group of nine people, they were friends in their 30s and they were finding themselves and I think there's really...I don't know that there's a way to redo it," she said at the time.
"It's not like the other shows that have done reboots and are doing so well. I just don't see it happening even though I would do anything to be in a room with all of those people acting, having a great time – but I just don't see it happening."
20 Must-See TV And Movie Cast Reunions