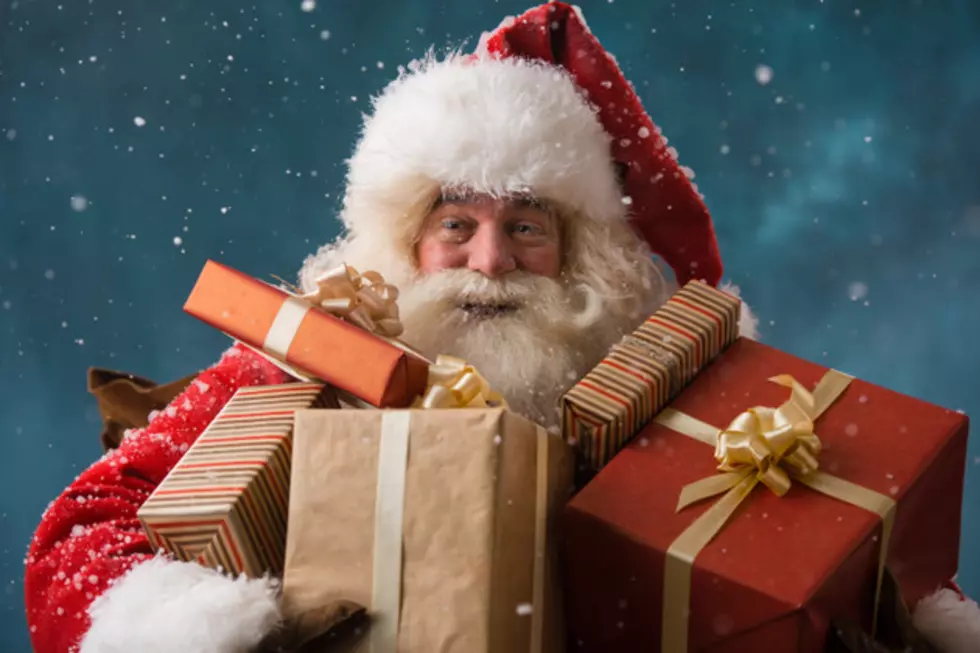 Will Santa Be Visiting Boise This Year?
HASLOO/ThinkStock
It's not like we're counting down the seconds, minutes, hours and days until Christmas, but we totally are. Christmas is only 34 days away, and that means only 34 days until we get to see the big guy in the big red suit, right?
This is a scenario that plays out in households around the world every year. Kids ask their parents if Santa Clause is going to visit, and its on the parents to instill in their children that if they're good all year long, Santa brings his big fat sack full of presents!
Maybe you're struggling to get that message across to your kids. Maybe they're not currently on the nice list, and you're trying to change their tone. Maybe you're a grown adult writing this blog who wants to make sure Santa visits your house as well.
Either way. We've got a checklist for believers young and old to go thru to make sure Santa Clause will be stopping by your humble abode this holiday season.
Want to see Jolly Ol' Saint Nick on December 25th? Here's all you have to do:
Be nice to others (Yes, all the time)
Look both ways before crossing the street
Give up your seat for elders
Stop arguing about politics on Facebook
Floss your teeth, brush your teeth, and brush your tongue too. Yes, every day!
That's it! Did you and your kiddos fulfull all five things on Santa's checklist? Then it looks like you're good to go!
If not, you have 34 days to get your act together. Rumor is Santa really wants you to have that gift you've been asking for all year!
Archived Video Shows Santa Hates Boise State
Exclusive footage has been obtained from the YouTube where this video captures Santa Clause attacking a Boise State car.