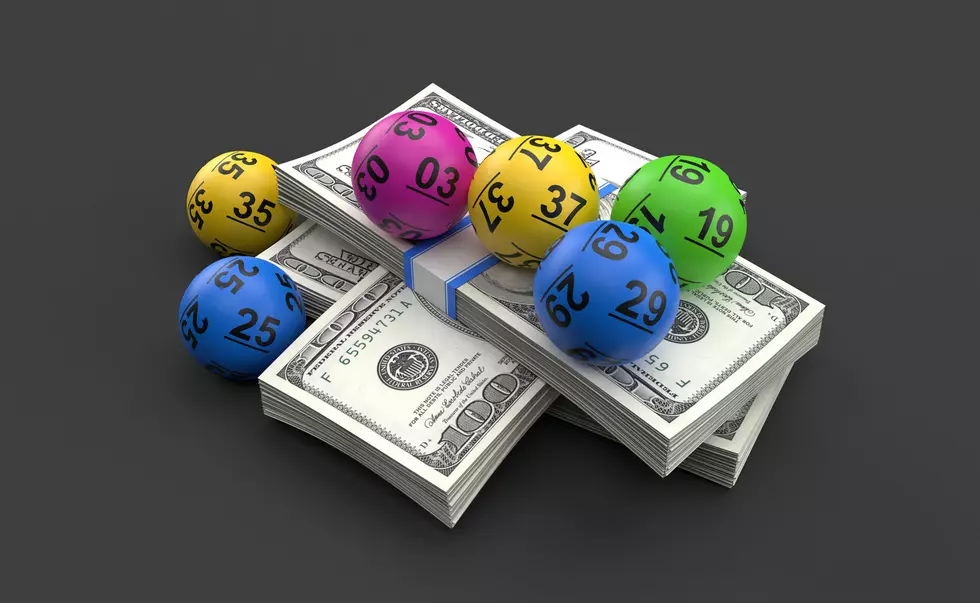 Inspiring Caldwell, Idaho Veteran Wins a HUGE Lottery Pay Day
Talaj
With the Mega Millions jackpot at $1.1 BILLION and climbing, you may have a gut feeling that you should buy a ticket. 
…or say yes to the office bookie who asks if you want to be in the office pool. (Because you know that if you say "no" it's going to be the time that your office wins. You don't want to be the only one that still has to show up for work on Wednesday.) 
John Ireland of Caldwell had that unshakeable feeling a few weeks ago when he was running errands at a Fred Meyer store with his wife, Olga. The Idaho Lottery recently shared the story of how giving into that gut feeling led to a HUGE win for the Vietnam Veteran and Purple Heart recipient. 
According to their Winner Wednesday post, Olga played along with John's gut feeling when he bought a Powerball and Weekly Grand ticket but cut him off after those two tickets. The couple later found themselves at Ridley's in Middleton and John still couldn't shake the feeling, so they stopped to play Cash Spot, one of the Idaho Lottery's "InstaPlay" games. He had Olga push the button and the couple ended up winning a HUGE prize of $94,471! 
During his visit to the lottery office, he told them some stories about his military experience with the Idaho Lottery team. In their "Winner Wednesday" post about John they shared: 
John's wife was the one to press the button because while a Colonel in the US Army serving in Vietnam, he was exposed to Agent Orange. With a smile on his face, he explained how he doesn't mind not having feeling in his hands or feet. He was one of five men born and raised in McCall that served in Vietnam, and the disability he lives with every day is nothing compared to his comrades that are no longer with us, or are now unable to walk.
The couple has traveled the world together but felt like Idaho was the right place to retire. They told lottery officials that after they pay some bills, they'll give back to their local church in Caldwell with a big donation.  
What is the Cash Spot Game?
Most lottery players are familiar with the big multi-state draw games like Powerball and Mega Millions and the super popular scratch games. Cash Spot is an InstantPlay game where 10% of the sale price goes into a rolling jackpot. You try to match your numbers to the circled cash spot numbers to win the corresponding prize. If you match 10 numbers, you get a big chunk of the jackpot. How much? That varies by which Cash Spot Game you're playing.
$1 Cash Spot winners get 10% of the jackpot. $5 Cash Spot winners get 50% of the jackpot. $10 Cash Spot winners get the whole shebang.
KEEP READING: 15 Luckiest Lottery Locations in the Treasure Valley
If you believe where you buy your tickets matters, these are fifteen Idaho Lottery retailers that have cranked at least one, if not multiple, winners of $100,000 or more!
These Were the 10 Most Expensive Places to Live in Idaho in 2022
HomeSnacks
has been ranking the most expensive places to live in Idaho for the past seven years. When they crunched the numbers for 2022, these were the most expensive places to live.
Peek Inside Idaho's Most Expensive Cabin on Airbnb
When 24/7 Tempo put together their list of most beautiful cabins in America, they chose a
modest cabin in Cascade
as Idaho's best cabin. We truly expected them to pick something a little more luxurious, so we hunted down the most expensive in the "Cabin" rental section of Airbnb. For Summer 2022, it was this cabin in Victor.