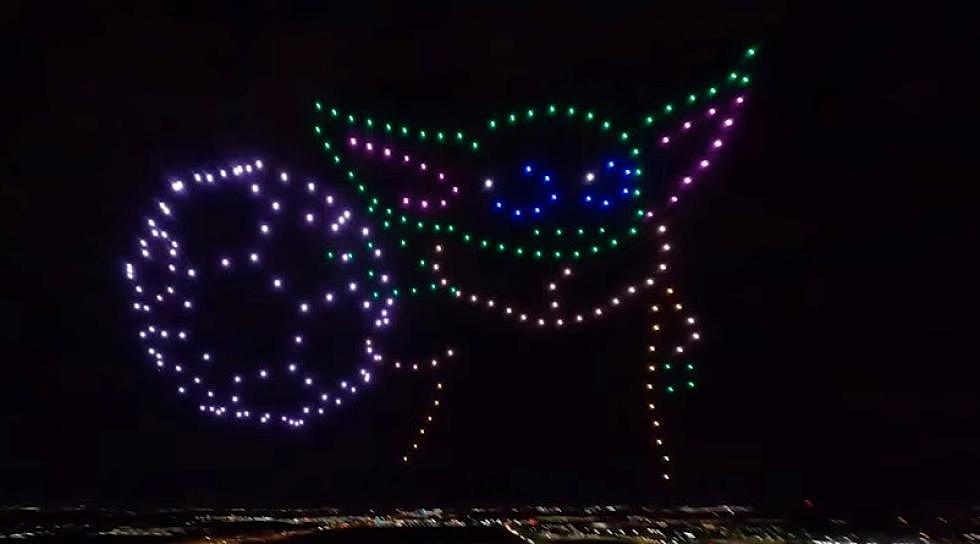 Hostility Flares On The Internet After Failed Boise Drone Show
YouTube/Sky Elements Drone Shows
Hundreds of Boise residents were disappointed when the Star Wars Day drone show that was to be put on by Skyworx Drone Shows, a local company, was canceled nearly an hour after it was supposed to start.
The show was supposed to launch from Simplot Hill. Earlier in the day, KTVB asked Skyworx if the wind and rain would be a factor. They responded with this Facebook post:
Twelve hours later, things seemed to have changed. After hundreds of people were gathered on hills and in parking lots with a sight line to Simplot Hill for a couple of hours to get the best views, and thousands more were trying to watch from home, Skyworx sent a message on their Instagram account announcing a 15 to 30-minute delay.
The delay was said to have been because of the weather during their setup. However, 45 minutes after the show was scheduled to begin, another message on their Instagram announced that the show had been canceled.
This time their Instagram post blamed last-minute technical difficulties. They apologized and said they look forward to many more shows in Boise. Will Boise be looking forward to more shows from Skyworx?
Putting on free events is hard. It needs to be cool enough for people to want to see it, but people will complain mercilessly if things go wrong. This seems to be especially true of free or low-cost events.
It was not Skyworx's intention to have people keep their kids up late and not deliver on a show they've been working on for months, but some Boise residents seem to be taking it quite personally.
Technical difficulties happen, and most people will be forgiving of them.  The problem, in this case, was communication.
Spirit of Boise Balloon Classic Nite Glow Surprise Drone Show
The Spirit of Boise has been bringing the beauty of hot air ballooning to the city for 31 years. This year an extra special surprise excited the city during the annual nite glow spectacular. After a 45 minute display of the hot air balloons lighting up the night, the crowd was surprised with an incredible drone show...
Amazing Boise Proposal Incorporates Custom Drone Show
When it comes to wedding proposals, the options are endless. Gone are the days of dropping to a knee or hiding a ring in a cake. Now, the bigger the show, the better. What's not to love about a grand proposal--it only makes for a larger celebration, right?
This local man went "above and beyond" both literally and figuratively as he proposed to his girlfriend with a custom drone show. We've never seen anything like it!
Drone services were executed by GO Drones, a division of The Go Agency here in Boise, Idaho. All creative belongs to The Go Agency & the video that they shared with the public on their Facebook page to recap this awesome event can be viewed below!