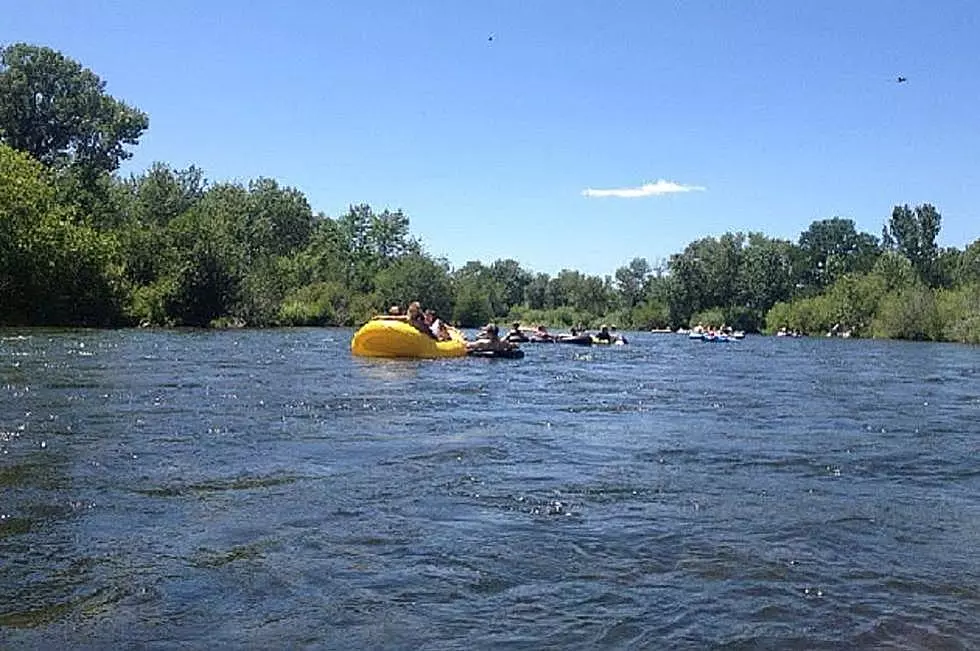 Could Boise Be Waiting For One of the Latest River Float Seasons Ever?
Michelle Heart, Townsquare Media
People are watching the new "Float the Boise" website like hawks. Just last week, the agencies that work together to make Boise River Float season a safe and fun experience expressed that the start of float season could still be weeks away. 
As of June 19, the river was still flowing at about 2,500 cubic feet per second. Boise Parks and Recreation director Doug Holloway told KTVB the flows were still too high and too fast for the Boise Fire Dive team to start clearing downed trees and branches from the six-mile stretch of the river floaters enjoy between Barber and Ann Morrison Parks. Thanks to the high wind storms we had in early June, there are even more of those in the water than normal. Holloway explained crews normally begin that work when the river drops to about 2,000 CFS.
That number is why people have started posting on the "Float the Boise River" Facebook page asking for updates. They've noticed that flows have been below 2,000 CFS since last Thursday, June 22. At press time, the Float the Boise website shows the current Boise River flow at 1,150 CFS. That's well within the range of 500-1,500 CFS that the river is at during a typical float season. 
While they're staying mum on if there's been any progress made cleaning out the river in hopes that it might be open by the 4th of July, people have begun to wonder if we're approaching the latest river opening ever. If the current conditions hold, the answer is probably not. 
The latest the river ever opened for float season was on July 29 in 2017. Those of us who suffered through the 39+ inches of snow know that the late start was due to what's locally been dubbed "Snowmaggedon 2016-2017." 
Fingers crossed that the lower river flows will allow the fire department to get to work. We've been watching for their crews on our daily walk! 
Regardless of when the season starts, float season always ends on Labor Day.
Boise River Float Season Start Date History
2022: June 27

2021: June 15

2020: July 1

2019: July 2

2018: June 22
LOOK: 15 Totally Free Boise Area Splash Pads Where Kids Can Beat the Heat
Looking for a fun place to take the kids once the weather warms up? Here's a comprehensive guide to splash pads in Boise and the surrounding areas!
10 Incredible Adventures That Must Be On Your Idaho Summer Bucket List
From hikes to waterslides to kayaking in beautiful blue waters, there's no shortage of fun things to do in Idaho this summer!
Boise's Summer Weather Extremes
According to the National Weather Service, these are just a few of Boise's most oppressive and chilliest temperatures on record during meteorological summer.