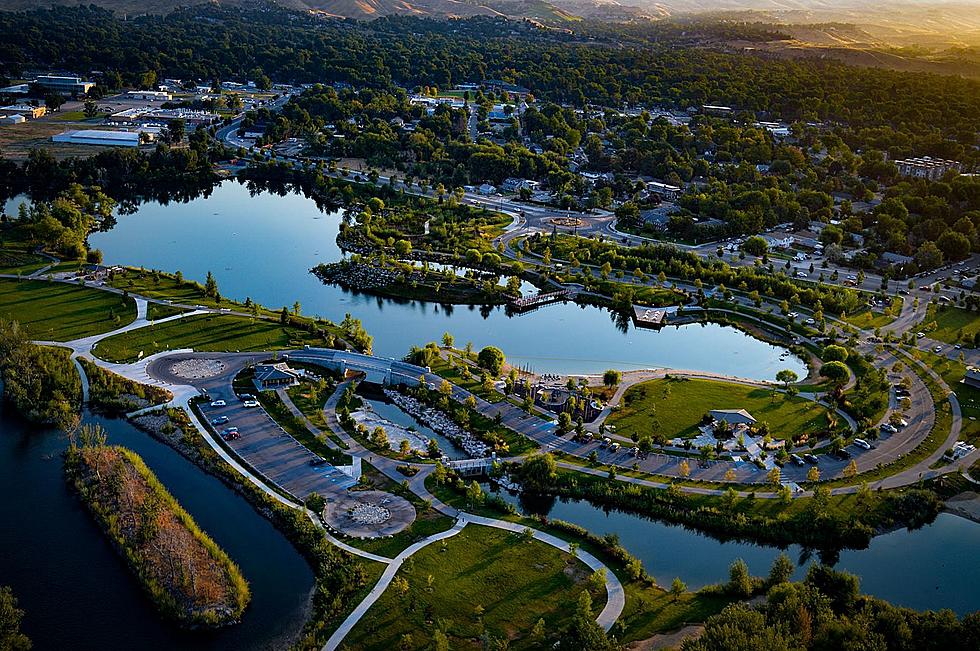 25 Amazing Foodie Destinations to Try Along Boise's Famous Greenbelt
Michelle Heart, Townsquare Media
For many of us, it's nearly impossible to remember a time before the Boise River Greenbelt. That's probably why watching this vintage 1970 home movie of what the banks of the Boise River looked like without the Greenbelt actually makes our heads hurt!
Shot from a helicopter and narrated by former Boise City Councilman, Bill Onweiler, talked about the plans for both the Warm Springs Golf Course and the continuous path that would run through it.
He said the goal was to create a continuous path on both sides of the river from Lucky Peak through Downtown Boise and "hopefully through Garden City and through the county." While getting everyone to buy into the project wasn't necessarily an easy task, the efforts of the Greenbelt's founders certainly paid off for us today! 
Today, the Boise River Greenbelt gives people the opportunity to navigate their way from Lucky Peak clear into Eagle via the beautiful 25-mile, mostly shaded multi-use path. This author happens to be a former marathoner and has spent countless hours/miles training on the Greenbelt. While the Greenbelt has always been great, it's amazing to see how much of it has changed in just 13 years. 
Not only do we have new Greenbelt routes to explore through newer parks like Marianne Williams Park (2013) and Esther Simplot Park (2016,) but there are also a growing number of places to stop, relax and recharge along the way! 
And that's why we've put together this "foodies guide" to places to eat and drink near the Boise Greenbelt. Biking, running, walking and all the other fun recreational activities you enjoy on the Greenbelt can really wipe you out, especially as temperatures soar into July and August. Bookmark this guide for when you need to refuel and rehydrate! 
25 Amazing Foodie Destinations to Try Along Boise's Famous Greenbelt
Someone in a popular Boise foodie Facebook group asked: "Good places to eat along the Greenbelt?" Well, the answer is there are a TON of them!
These 10 Boise Area Restaurants Were Just Distinguished as the Best "Neighborhood Gems"
Based on reviews OpenTable users have left, these 10 restaurants are the Boise Area's best "Neighborhood Gems" in 2022.
7 Five Star Boise Area Restaurants That No One is Talking About
These seven restaurants have perfect 5-star reviews on Yelp, but yet very few people actually know about them!