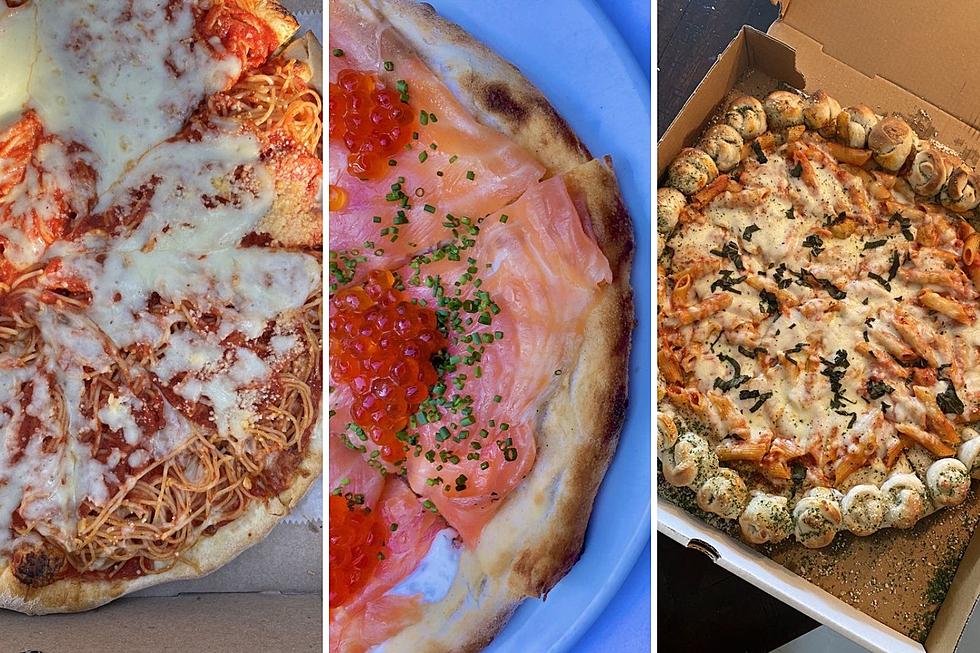 Yelp's 10 Outrageous Pizza's In The U.S. Includes Boise Pizza Shop
Yelp
Yelp released its list of the "10 of the Most Outrageous Pizzas," and we couldn't be more excited that one of our own in Idaho has made the list. To celebrate the start of the football season, knowing that there is nothing like a great pizza to kick things off, and with October being National Pizza Month, Yelp thought it was the perfect time to share. From Pizza boxes, pizza made from tacos, and salad pizza, you're going to see the most outrageous pizzas in the country.
First, we need to celebrate the fact that on the list is Coned Pizza. A delightful culinary gem that has captured the hearts and taste buds of locals and visitors. Coned Pizza offers a unique and mouthwatering twist on the classic pizza experience.
What sets Coned Pizza apart is its innovative approach to serving pizza in a cone-shaped crust. This creative twist adds a fun and portable element to traditional pizza, making it perfect for on-the-go dining or enjoying a quick, flavorful bite while at a concert at the  Ford Idaho Center.
From basic cones like cheese and pepperoni, Coned Pizza also has premium cones. You can build your own cone or pick from the Chicken Parmesan or Chicken Alfredo cone. If you're not full by the time you've enjoyed your cone, they do also offer dessert cones like a S'Mores cone stuffed with marshmallow fluff, Nutella, and graham cracker crumbles inside of a small cone.
Yelp's 10 of the Most Outrageous Pizzas
How we did it: We compiled a list of 10 places that offered unique pizzas and received top ratings from Yelp users.
Yelp named Coned Pizza one of the most outrageous pizzas in the country, but LoveFood named this Idaho pizza joint the best in the state.
LoveFood Name This Pizza Joint The Best in Idaho
According to LoveFood and their latest release of the Best Pizza Places in Every State, Maialina is the best in Idaho.
Check out these outrageous burgers.
10 of the Most Outrageous Burgers You'll Find Around Boise
Why have a boring old burger with a slice of cheese and a few veggies on it, when you can try one of these unique creations that can only be found in and around Boise?!
10 Extremely Underrated Boise Area Pizza Shops As Voted By You
On nights you don't want to cook, pizza is always a crowd pleaser! If you're used to ordering from one of those big chain stores, we dare you to try something different! These are 10 great places that deserve some more attention.