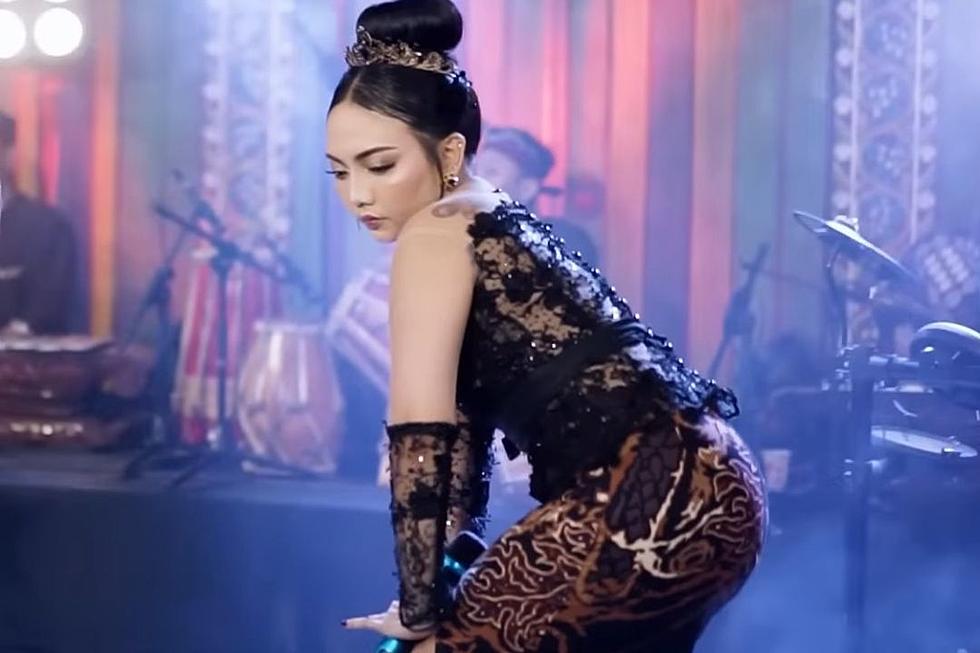 This Indonesian Singer With an Angelic Voice Is 'Throwing It Back' and Blowing Up on TikTok
YouTube
She sings like an angel, twerks "elegantly" and is suddenly all over TikTok's For You Page.
Syahiba Saufa is a twenty-something Indonesian singer and performer from East Java, Indonesia. She's also TikTok's latest obsession, thanks to a stream of videos of her performing that have gone viral over the summer.
Saufa is known for performing upbeat dangdut koplo music, which is a sub-genre of regional Indonesian folk and dance music that became popular in the early 2000s.
Videos of her performing recently went viral, with Saufa's popularity in South East Asia spilling over to the West thanks to TikTok's algorithm.
She's captivated viewers with her melodic vocals, charming facial expressions and, perhaps most of all, mesmerizing dance style, which includes body rolls and twerking.
The latter has especially captured TikTok's attention, with many commenting on how "polite" and "elegant" Saufa throws it back in her glittering, traditional Indonesian-inspired outfits and gowns.
Saufa's performance of "Rasah Nyangkem 3" with fellow dangdut singer Ochi Alvira has especially blown up, thanks to both women's playful chemistry, graceful vocals and subtly sexy dancing.
"She threw it back like a secret," one viewer commented on a viral video of the two performing, while another observed, "Throwing it back modestly."
"She threw it back with the upmost respect to her family," another user joked.
READ MORE: TikTok's Favorite Cult '80s Movie Doesn't Actually Exist
Perhaps contrasting the performers' sweet vocal delivery, the song happens to be a brutal diss track about a backstabbing friend who laughs when others are suffering. One TikTok viewer even called it a "baddie song" they can confidently "sing with attitude."
Along with Alvira, Saufa also often performs with fellow dangdut baddie Shinta Arsinta.
In another viral video, Saufa hypes up Arsinta homegirl-style as the other singer drops it low. (We love to see women supporting women!)
Some viewers have even playfully called the three women "city girls."
"I know City Girl type music when I hear it, don't matter the language," one TikTok user declared in a comment.
Over the past few months, Saufa, who works with Indonesian music management label TA PRO Music & Publishing, has drawn millions upon millions of views on TikTok, with many people all over the world delighted to see her gracing their FYP despite the language barrier.
After all, music is universal, and Saufa's effervescent energy, vocal talent and twerking transcend translation.
Check out more videos of Syahiba Saufa, Ochi Alvira and Shinta Arsinta performing, below:
Check Out the Best-Selling Album From the Year You Graduated High School
Do you remember the top album from the year you graduated high school?
Stacker
analyzed
Billboard
data to determine just that, looking at the best-selling album from every year going all the way back to 1956. Sales data is included only from 1992 onward when Nielsen's SoundScan began gathering computerized figures.
Going in chronological order from 1956 to 2020, we present the best-selling album from the year you graduated high school.