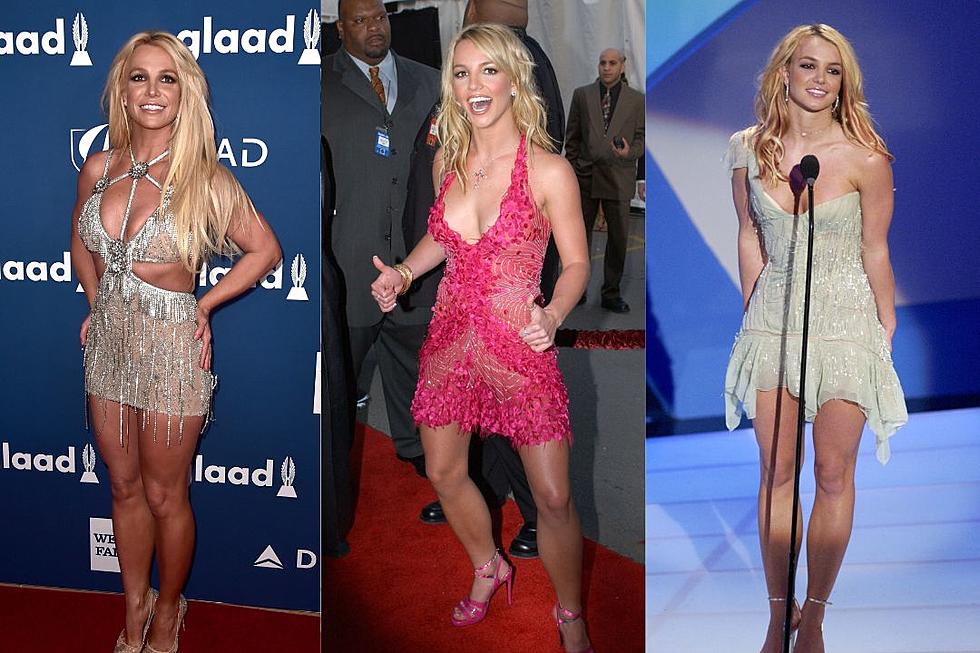 Britney Spears Rocks Sexy Slip Dress at the Gym + 30 Times She Showed Off Her Toned Legs in a Mini Dress
Vince Bucci / Alberto E. Rodriguez, Getty Images
Britney Spears has always been a fashion icon.
On June 4, Spears, 41, posted a video of herself wearing a silky, lacy mini dress and high heels at the gym.
"I've never been to the gym in high heels. So I decided to wear high heels 'cause I saw a girl on Instagram [do it] one time. And she basically wore a formal dress on the treadmill with high heels," Spears says in the video, as her "crazy husband" Sam Asghari makes a cute appearance.
"So, considering I've always had a trainer tell me what to do in the gym, I decided to wear a dress to the gym to see what it feels like. And I really like it!" she adds, asserting her post-conservatorship freedom.
See below:
Spears is no stranger to experimenting with fashion and often appears on Instagram modeling outfits and dresses that stun her fans and show off her toned legs, which she keeps in shape by dancing, among other workouts.
READ MORE: Tragic '90s Celebrity Fashion Fails (PHOTOS)
One of music's biggest fashion icons, Spears appears to be a big fan of the mini dress — a wardrobe staple she has worn on red carpets and other appearances over the years — which showcases the hard work she puts in when it comes to building her stamina as a performer.
Britney Spears Loves to Wear a Mini Dress
Below, check out photos of Britney Spears wearing a mini dress over the years.