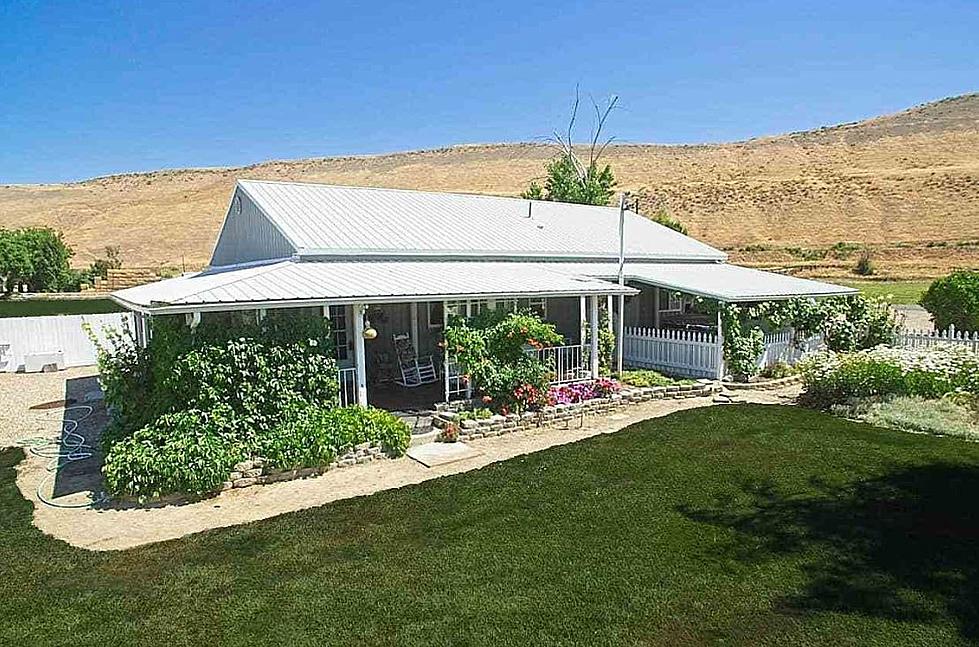 Once You See It, You'll Fall In Love With Idaho's Most Charming Barndominium [PICS]
Photo Credit: Metal Building Homes
What is a Barndominium?
In case you missed the craze spurred by Chip and Joanna Gaines on HGTV's Fixer Upper, a barndominium is exactly what it sounds like: a barn that's been converted into a home.
Why Buy/Build a Barndo in Idaho?
Lucky for Idahoans, an Apr. '23 survey by Barndominium Life placed the Gem State on its list of top 10 cheapest states to build a barndo. According to the survey data, an average Idaho barndo construction will run you $99 per square foot, while a traditional home build rings in around $120 per square foot. It's a difference Barndominium Life describes as a "slam dunk for anyone looking to save money" on the path to homeownership.
One of the most intriguing reasons to build a barndominium is the fact that the cost of construction is so much less than a traditional home. [...] The ease of construction as well as the lower cost of materials means a barndominium is much more attainable for people who may not otherwise be able to build their own home.

-Michael O'Connor, Barndominium Life
Barndos with Benefits
The warehouse-like homes also have the added appeal of being extremely durable energy-savers that require little maintenance. Standard features include high ceilings, energy-efficient windows, engineered concrete slabs, tinted concrete floors, spray foam insulation, and highly efficient plumbing.
Bonus: if those features don't appeal to you, it's worth noting that barndo floor plans can be tailored to your unique needs and specifications. For information or look up current Idaho barndo listings, click here.
Scroll on for a look at the barndominium that has us seeing barndo life in a totally new light!
We're In Love with Idaho's Most Charming Barndominium
Honestly, we weren't sold on the barndominium trend spurred by HGTV's Chip and Joanna Gaines until we laid on this charmer out in Weiser.
[SOLD] $74,950 Foreclosed Home For Sale In One of Idaho's Most Beautiful Cities
Shoshone County's cutest foreclosure is looking for its forever family!
The Master Closet In This $1.7M Boise-Area Home Will Make You LOL 😆
Hat-tip to the current homeowners for giving us something rare & real to LOL about in this master closet!
🕵🏼‍♀️ Mystery Fans Will Love Searching for Secret Room Inside $1.3M Garden City Home [PICS]
📙 Mystery novel fans are enchanted by the mystery within this Garden City beauty!
💎 Listed at $1.3M, this Treasure Valley gem on the river has a secret room.
🕵🏽‍♂️ Use your expert sleuthing skills to find its concealed living space!
We'll reveal the secret location at the end of the gallery!