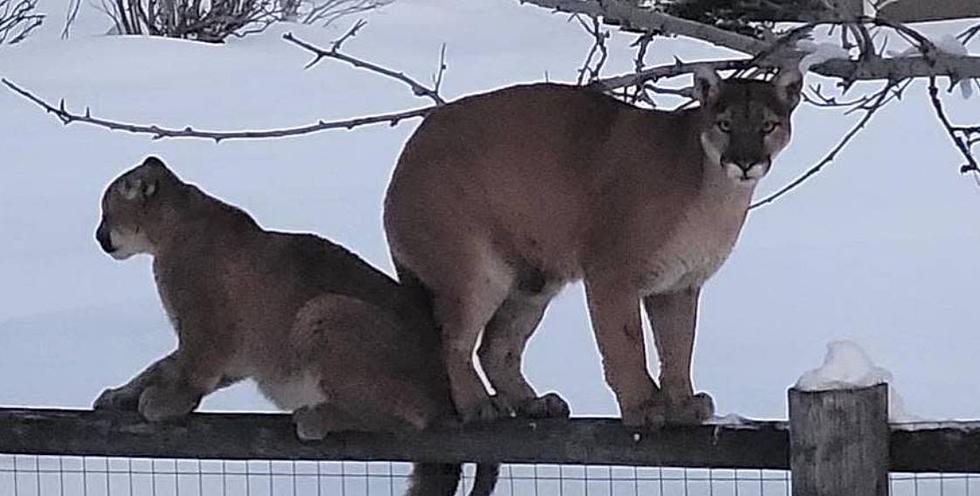 Idaho Fish & Game Trap & Kill Two Lion Cubs In a Hailey Neighborhood
Photo Credit: Idaho Department of Fish & Game
HAILEY, Idaho. On Friday, Mar. 17, Idaho Fish & Game shocked locals when they trapped and killed two baby lions during a house call.
Trio of Stalkers
In a press release issued Mar. 21, Fish & Game reported the two lion cubs, along with their mother, had become habituated to living near a neighborhood in Hailey. According to the Hailey homeowner who had contacted Fish & Game, the trio had "consistently" stalked her property, "moving around the home" in an increasingly aggressive manner.
A Terrifying Encounter
Days before she contacted state officials, the homeowner described the terrifying encounter that spurred her phone call to Fish & Game. One day, one her way out of the house and to her car, the homeowner came face-to-face with the lioness that hissed and bared its teeth at her. After a string of lion sightings throughout Hailey, the homeowner made the call.
More Mountain Lions Appear
According to the Mar. 21 IDGF press release, the city of Hailey experienced a sudden uptick in mountain lion sightings and reports starting in early March. Since Oct. 1, 2022, IDFG has received 85 reports of mountain lion sightings.
These incidents and encounters with lions are increasing. It is not desirable for lions to live in and around neighborhood homes, especially when lions do not flee when encountering people. After repeated reports and efforts to haze the lion from around east Hailey homes, Fish and Game made the decision to trap and remove the lions.

-Idaho Fish & Game

 
Fish & Game's Terry Thompson, the spokesperson for Fish & Game's Magic Valley region, told the Idaho Statesman, "These were not tiny kittens by any means." Because the lion cubs posed a legitimate threat to public safety, it was necessary for Fish & Game to neutralize the potentially deadly situation.
5 Times Animals Made Crazy History in Idaho
Flying beavers, Snake lined walls, aggressive goats and more times that animals in Idaho have been so outrageous that they made national headlines.
Is Idaho One of The Safest States From Animal Attacks?
According to a report
from 247Tempo.com
, Idaho might not be the safest state in America when it comes to fatal animal attacks but it certainly isn't the worst...
3 Idaho Animals You Can Milk and 13 Animals That You Shouldn't
Let's take a look at the three animals Idaho law says you can milk and thirteen animals that you should never milk...