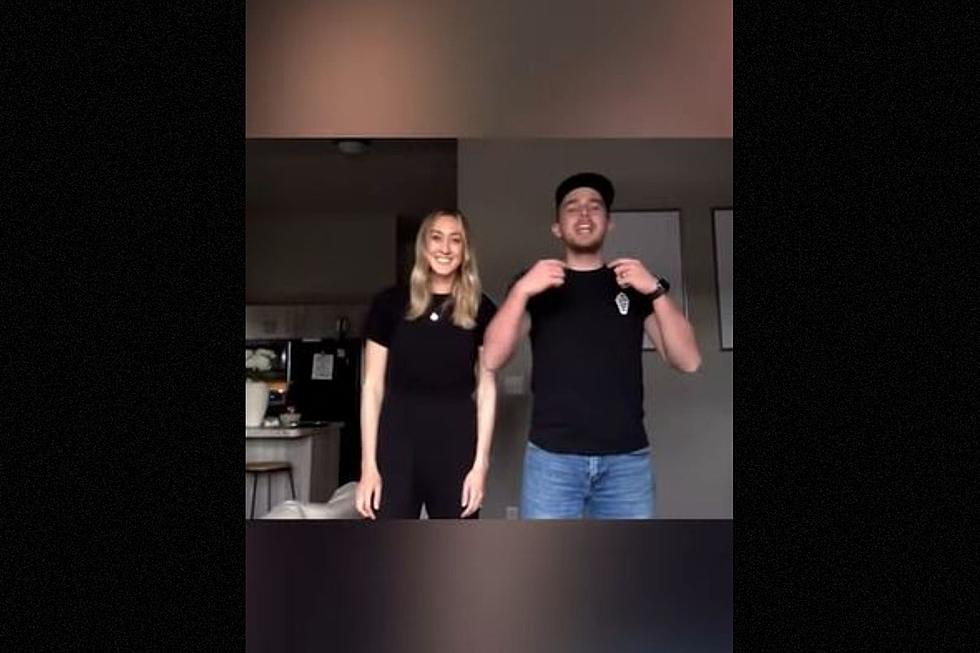 Idaho Couple Makes an Exciting Pitch On TV's Shark Tank
Photo Credit: KIFI Local News 8 - YouTube // Canva
Idaho Business Product Pitch on Shark Tank
REXBURG, Idaho. For the last 14 years, Shark Tank has been changing the lives and business operations of American up-and-comers.
This Friday, Mar. 17, the hit American television series will feature Crispy Cone, Idaho's fifth business to pitch a product to the famed panelist of Sharks. In appearing on the show, business owners Kaitlyn and Jeremy Carlson of Rexburg, Idaho aim to increase national awareness of their 11-chain brand.
The Delectable Crispy Cone
Crispy Cone is a rotisserie-cooked conical pastry with an exterior of cinnamon and sugary goodness, and an interior of hazelnut chocolate, cookie butter, or gourmet soft-serve ice cream. Having applied to appear on Shark Tank in Jan. 2022, the Carlsons believe the panelists are but a shark bite away from financing the delectable dessert.
What is Shark Tank?
If you've never caught an episode, the Shark Tank television series features a rotating panel of highly-accomplished business "sharks" who field proposals to finance an entrepreneur's product, business model, or the valuation of their company. The panelists then engage in a robust round of questions and critiques before ultimately deciding to invest or not invest in an entrepreneur's venture.
Kaitlyn and Jeremy will appear on Shark Tank this Friday, Mar. 17, at 7 p.m. on ABC. 
4 Idaho-Based Companies Featured On Shark Tank
➡ Scroll on for a gallery featuring four Gem State-based businesses that gave it their best shot on the hit television series, Shark Tank!
How Do Idaho Internet Providers Compare To Google Fiber?
With Google Fiber announcing that they'll be bringing their service to Idaho, we wanted to compare what they're bringing to what we already have. Let's take a look...
9 Fantastically Fresh & Locally-Sourced Boise Produce Stands
LOOK! 6 Powerful Examples That Prove Anyone Can VRBO Their Home
More than most realize, Vacation Rental By Owner's/VRBO's aren't mutually exclusive with million-dollar, over-the-top properties.
The reality is that hosting a cozy and comfortable vacation rental doesn't have to cost a fortune. The following 6 Boise area vacation rentals prove anyone can VRBO their home to for profit during hard economic times and beyond. If you're interesting in renting one of the properties, we're sure the hosts would appreciate your business! For your convenience, each image is linked to its original VRBO listing.
Get inspired! This gallery features top-to-bottom photos of nice and normal homes that made the switch to vacation rental! If we convince you to list your property, you can register your home with VRBO.com on the final image.
Proof That Idaho is The Ultimate Battleground for Scammers
Scammers are getting clever as they prey on unsuspecting individuals going into 2023. Let's take a look at some of the top schemes that scammers are using in Idaho.