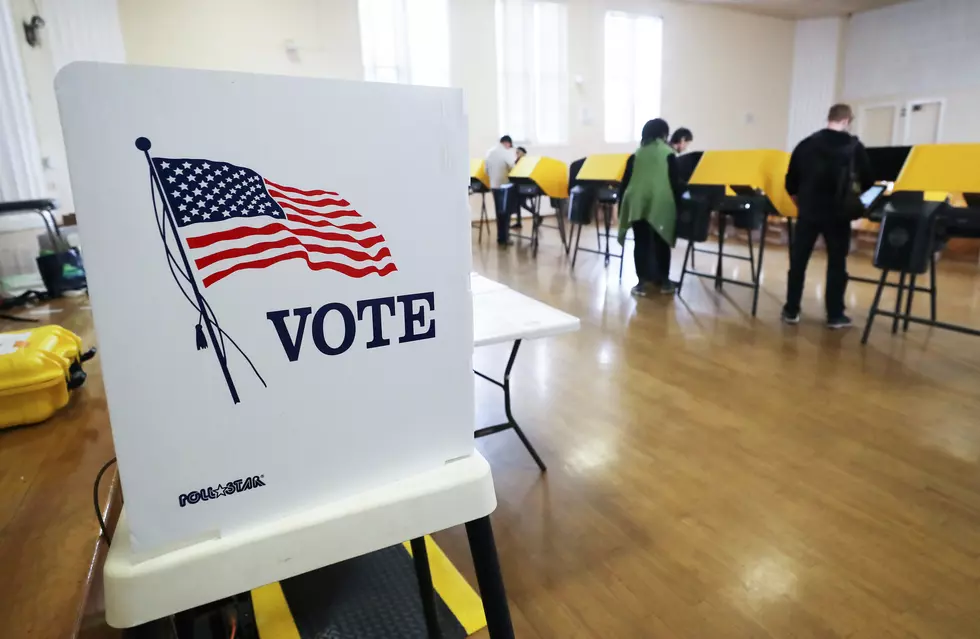 Here's How To Vote If You're COVID-19 Positive Between Now and Election Day
(Photo by Mario Tama/Getty Images)
The pandemic happening during an election year feels like a sick joke. Literally. Everything from mail-in-ballots to the candidates themselves has been a serious headache. While so much been done to best accommodate for practical voting in the middle of a pandemic, there are still definitely some plot holes.
Absentee ballots were intended specifically this year for people to avoid the election day crowds and to ultimately avoid contracting the virus. It is a completely contactless option for voters. However the problem arises when it is too late to request a mail-in ballot and someone does fall ill and tests positive for COVID-19. The only option is for them to vote in person however this jeopardizes the health of the rest of the community. As a solution, Ada County will be offering curbside voting that will be separate from the rest of polling centers and remain undisclosed.
Anyone who is COVID-19 positive or has come into close contact with someone who has recently tested positive will be directed to vote at this separate polling location. Ada County Clerk Phil McGrane however is not releasing the location to the public. "We are sending people that we know to be sick to this location so we're really trying to limit it to just those people who need it," he told KTVB. McGrane describes this process as "a drive-up voting situation" very similar to the drive-up testing sites for COVID.
Firefighters who are comfortable being around those who are COVID-19 positive, will be assisting with Ada County Elections. Members of the elections team will also be there to facilitate things.
We are indeed living in unprecedent times.
Rose Garden at Julia Davis Park