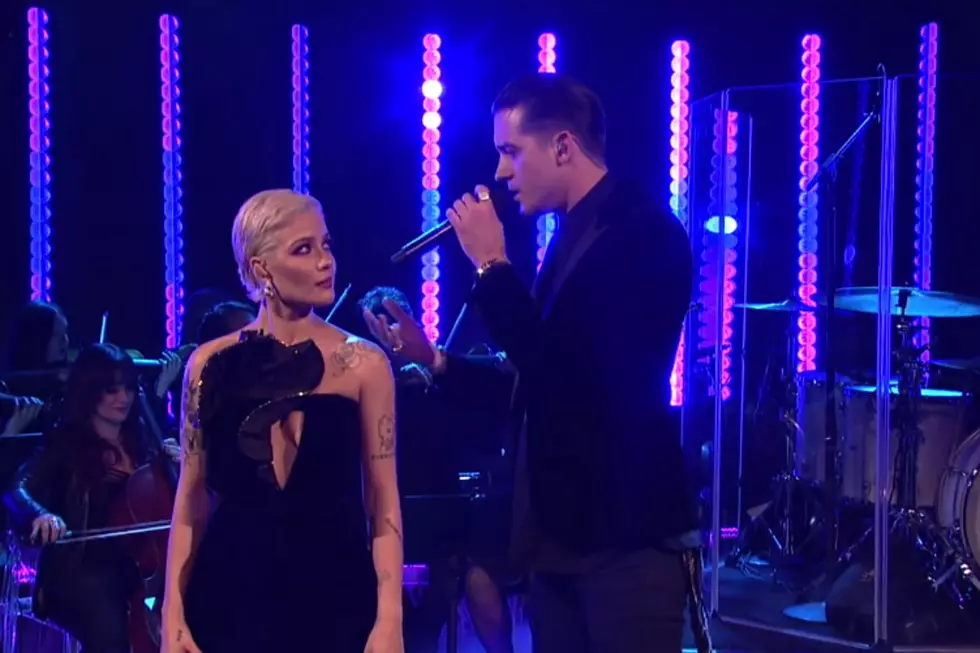 G-Eazy and Halsey Break Up After Dating for One Year
Saturday Night Live via YouTube
On Tuesday (July 3), the singer made the announcement of the split in a statement on her Instagram story. "I normally keep this kind of thing private but provided our public nature I feel I need to inform my fans," she wrote. "G-Eazy and I are taking some apart. I'm eager to continue the upcoming passage of time dedicating myself to my art and career, and the duration of my tour. I wish him the best. Thanks for respecting our privacy at this time."
The news comes as a surprise to many, but apparently some saw it coming. According to TMZ, there were signs of trouble in paradise last week. Sources tell the site the two attended and performed at Post Malone's Hollywood Bowl last Thursday (June 28), but something was off. Witnesses say the two entertainers were not acting like a couple and were never seen hanging out backstage. It is also reported that Halsey left the concert and was later seen partying at a club with Machine Gun Kelly.
In related news, G is prepping another big tour which is slated to begin later this month. Lil Uzi Vert, Ty Dolla $ign and YBN Namir will also come along for the ride, as well as P-Lo and Murda Beatz who will serve as special guests.
Check out Halsey's statement below.
Here's the Ultimate Guide to Rappers With Acronyms in Their Name