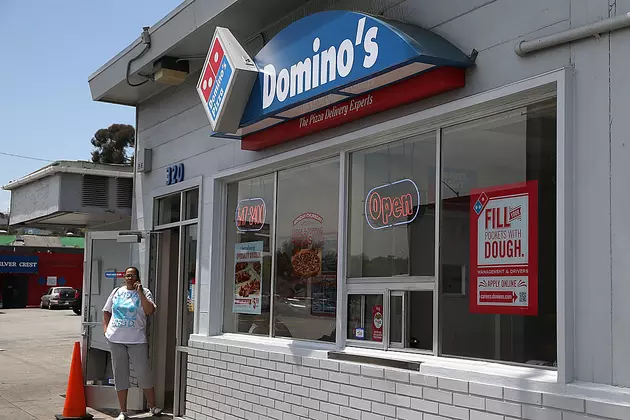 Domino's Hiring 100 Employees Including Managers, Drivers and More
Getty Images
Who says nobody is hiring? I just received a message earlier this morning that Domino's Pizza will be adding 100 members to their team.
These hires aren't in other states. 19 of the local Boise Domino's stores will be hiring and that's great for the economy especially during a pandemic. This is great news.
This isn't just for drivers. Domino's will be hiring for the following positions.
Delivery Drivers
Customer Service Representatives
Assistant Managers
Managers
Domino's works hard to serve local communities across the country and this area is no different. The increased demand for deliveries has amplified the need for additional team members.
That comes from Chad Bittner, Boise Domino's owner. I love that we can see something positive come from a pandemic that impacting the globe. Domino's most recently gave their stores a makeover giving people the opportunity to come in and sit for pizza. These new stores look amazing and modern. I especially watching the graphics on their website with the name of the person who is preparing your pizza. You can see what they're doing as it happens. Even if it isn't real - I love it!
Domino's has implemented all precautions during COVID-19 and also recognize that people are in need of jobs.
Our hearts go out to those who have lost their jobs or face reduced hours due to the pandemic. Domino's is a great place to work and our stores provide a fantastic opportunity to those who show initiative and a desire to advance.
Chad Bittner provided us with all the information to apply and I'll post that below. I've done articles like this and if you are interested please apply quickly. Go get that job!
READ ON: Here's how to apply for rent relief