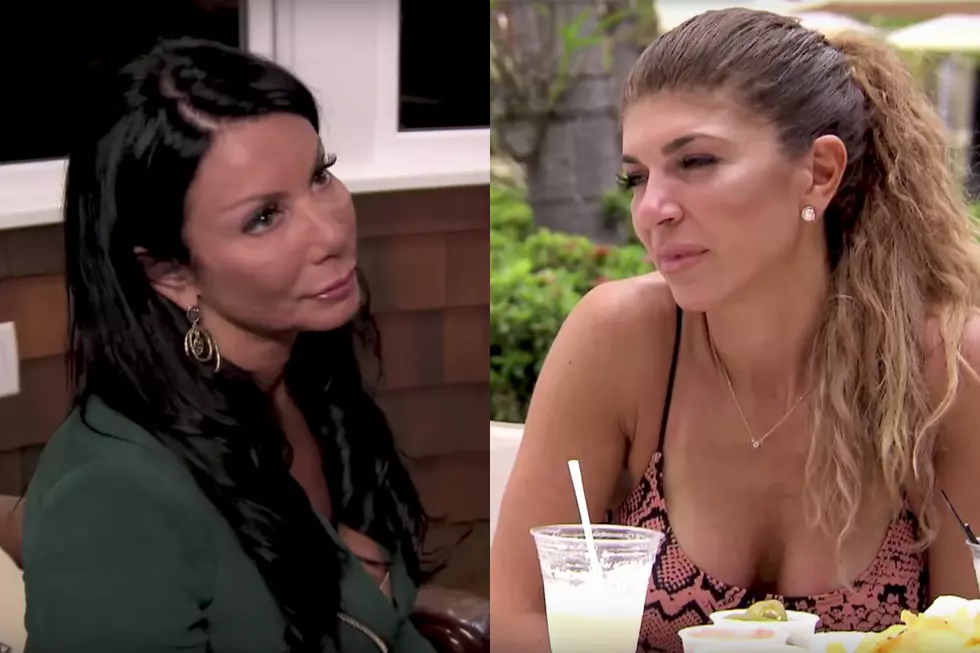 Danielle Staub is Back and Flipping Out in 'Real Housewives' Trailer
YouTube
How many cuts of Jersey housewives saying "that's f--ked up" can you think of on the spot? Not as many as are in the new trailer for Real Housewives of New Jersey's eighth season. Get some popcorn and settle in for the drama, because the housewives are taking on not just Jersey but Milan.
The new RHONJ season is wild, luxe and best of all, brings back none other than Danielle Staub — whose reentrance comes on nothing less than a spiral staircase with a bold "I'm back, b--ches!" (Hey, if your catchphrase isn't broken, don't fix it.) Plus, a new housewive enters the fold. Margaret Josephs, who "beats to the tune of her own drum" and clearly has a thing for pigtails, becomes the latest lady on the scene.
The housewives, of course, enter Italy with the unapologetic "We're going to have to explain to the restaurant that we're from Jersey." Table-flipping is paired with endless wine glasses and plenty of pasta. Some of the pasta ends up thrown across the table. Motherly abandonment issues rise, then fatherly ones.. The "beep" of censored words becomes like a metronome of blocked-out curse words. Hair-pulling and finger-pointing escalate to the ominous closing line: "It was an epic f--king ending, that's for sure."
Watch the trailer for RHONJ season eight below.
 Fifty Shades of Celebrity Feuds: