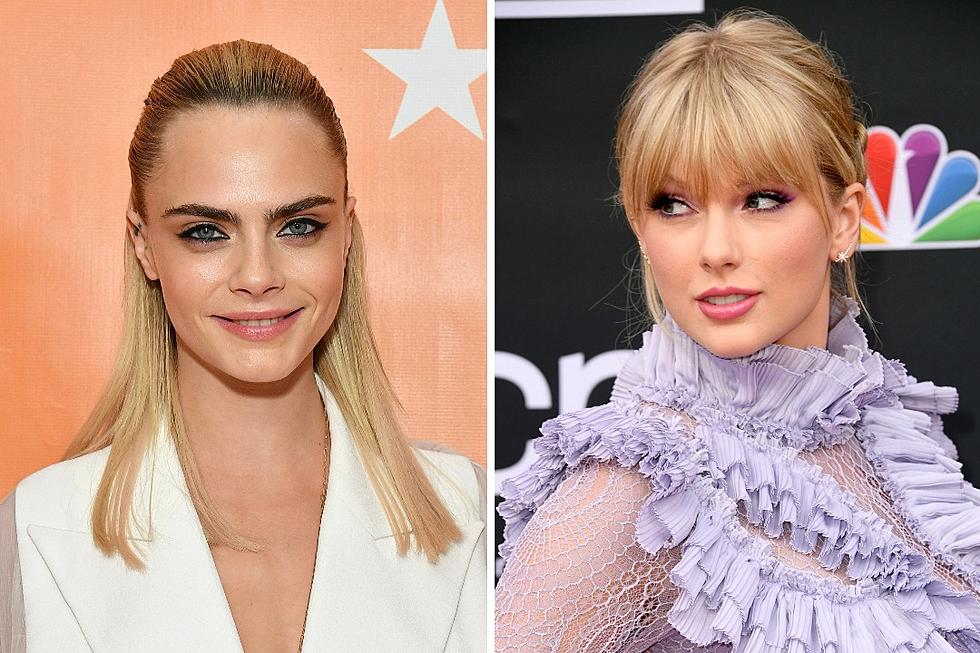 Cara Delevingne Explains Her Decision to Defend Taylor Swift Against Justin Bieber
Dia Dipasupil, Frazer Harrison, Getty Images
"She [Swift] is one of my best friends," Delevingne told Variety. "She's been there for me through a lot of stuff that people don't necessarily see."
Delevingne also said that she believes that people "diss her too much for not having these real friendships," claiming that Swift is one of the "realest people" she knows. "I will support and stick up for her whenever she needs me to be there for her."
The model-turned-actress added that Swift did not ask her to defend her. "I very much did it of my own free will," she said.
"It's hard to get it out in public and to get involved," Delevingne continued. "I think those kinds of things need to be sorted out and general beef is always bad. Anyway, you might as well squash it and eat it." Delevingne was quick to add that squashing the beef would be for Swift and Bieber to decide.
Taylor Swift's Most Memorable Music Video Looks