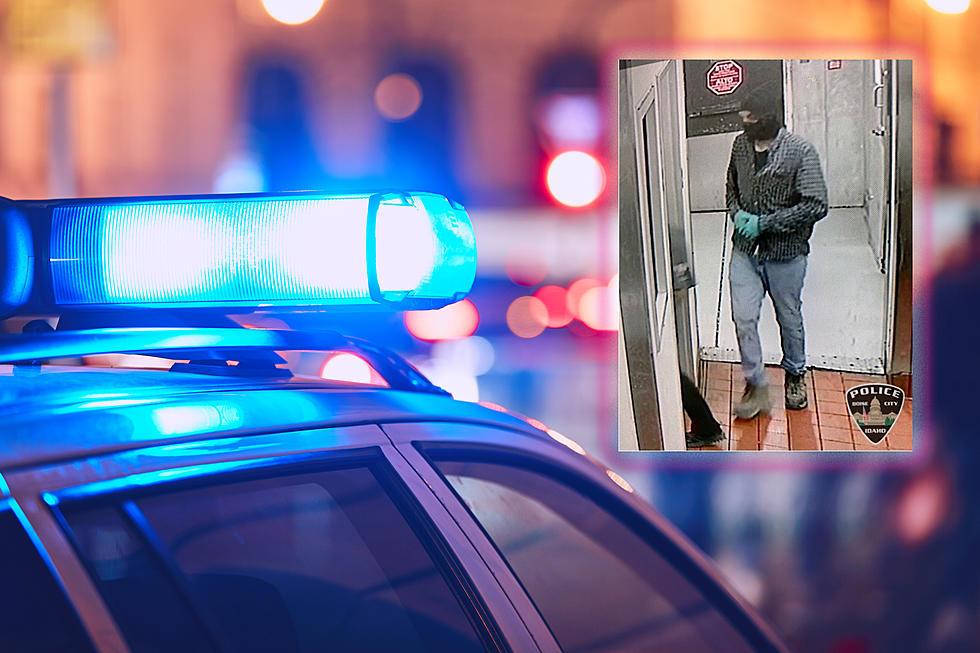 Can You Identify This Boise Robbery Suspect? Police Seeking Your Help
Boise Police Department
I'm not sure if it feels like we have a lot of robberies or does is Idaho still a small place. I mean that in a positive way. We have less crime than most places and therefore, a robbery makes the news.
There is another robbery that just happened on State Street and police are reaching out for your help.
Two Robberies In Boise Just Weeks a Part
This was an armed robbery which is always scary when you realize someone could have been killed. This robbery took place at an undisclosed location on the 3600 block of W. State Street.
The suspect robbed the place, supposedly had a weapon, and got away with no problem. The person in question was not caught and the police are asking you for help.
White male
The mid-20s to mid-30s
Black fabric or some type of clothing wrapped around his head
The suspect wore a black face covering
Blue or green button-up checkered shirt
Black undershirt
Light-was blue jeans
Light brown hiking shoes or boots
Make an anonymous tip if that makes you feel more comfortable at (208) 343-2677. You can also visit 343Cops for more information. The most important thing is to keep your head on a swivel and pay close attention. Boise will never be what it was as the city booms. The change was inevitable and we need to catch up. I was on their site and saw another robbery on Parkcenter Blvd in Boise. Someone busted out a window on July 5 around 1 p.m. They took a purse and went shopping with the credit cards. Robbers feed on items just sitting in your front seat. Don't be a victim.
20 chilling photos of the empty streets in downtown boise during the 2020 Pandemic
This is what Downtown Boise looked like during the first month of the pandemic back in 2019. A friend of mine took these photos with his son as the streets were empty and locked down to Idaho. This is a dark and quiet time that we'll never forget.
How Many in America: From Guns to Ghost Towns
Can you take a guess as to how many public schools are in the U.S.? Do you have any clue as to how many billionaires might be residing there? Read on to find out—and learn a thing or two about each of these selection's cultural significance and legacy along the way.
LOOK: What are the odds that these 50 totally random events will happen to you?
Stacker
took the guesswork out of 50 random events to determine just how likely they are to actually happen. They sourced their information from government statistics, scientific articles, and other primary documents. Keep reading to find out why expectant parents shouldn't count on due dates -- and why you should be more worried about dying on your birthday than living to 100 years old.