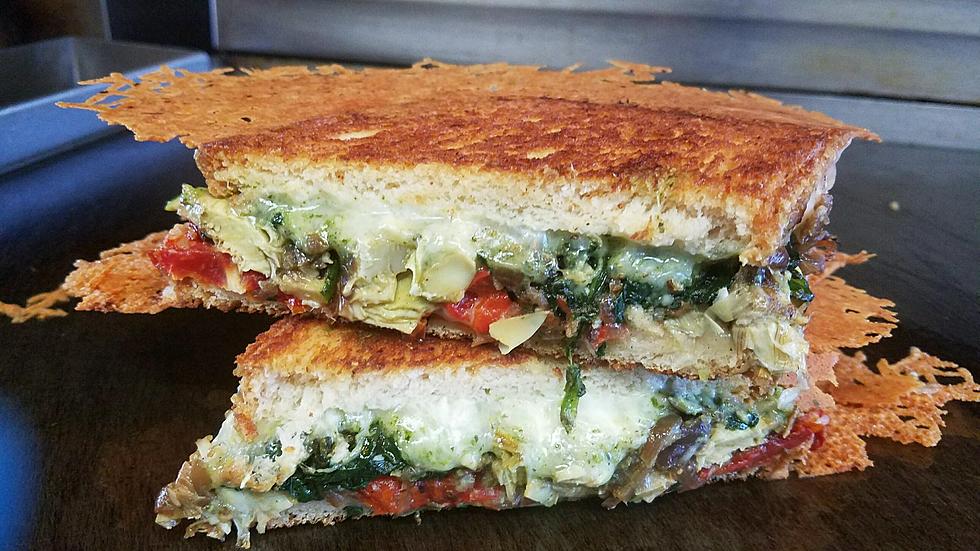 Award Winning Extreme Grilled Cheese Restaurant Is Coming to Boise
Facebook/Meltz Extreme Grilled Cheese
If you think your mouth is watering just reading that headline, just wait until you see the photos! 
A few months ago, we wrote an article about the fanciest adult grilled cheese sandwiches you can find in Boise. After we shared it on social media, a friend in commercial real estate very cryptically commented on our post "Wait to you see what's coming next!"
On National Grilled Cheese Day, we were finally able to decode that cryptic comment. After 10 incredible years of serving over the top grilled cheese sandwiches in Coeur d'Alene, Meltz Extreme Grilled Cheese is expanding into the Treasure Valley!
The original Meltz location opened in 2012 after two friends sat down to discuss becoming business partners over lunch. According to Meltz's website, they loved comfort food but didn't want it to get boring. They didn't want to call their food "gourmet" because it seemed a little too high-brow for their neck of the woods.
Co-owner Matt blurted out the word "extreme" during a brainstorming session and the pair ran with it. With his background in the industry, Chef Joe McCarthy knew that cheese was the perfect canvas to work with and that grilled cheese sandwiches provided endless opportunities for unique combinations and flavors. Just like that, Meltz was born!
The Coeur d'Alene location has racked up numerous honors including the title of Best Grilled Cheese in Idaho, Best Mac & Cheese in Idaho, Best Sandwich Shop in Idaho and one of the 33 Best Sandwich Shops in America. Two of their sandwiches even took the top spot at the 2013 and 2014 National Grilled Cheese Invitationals!
So, who's behind the Boise location and where is it going to be at? In collaboration with Chef Joe, the Boise Meltz location is being spearheaded by Boise couple Jenni and Steve Kenley. They hope to have their location open by early Summer 2022. According to a comment on their new Facebook page, Meltz Extreme Boise will be located at 6565 W Fairview near Taco Bell and Los Betos.
It'll be interesting to see how their menu compares to Totally Toasted, another grilled cheese restaurant slated to open inside Downtown Boise's upcoming "The Warehouse Food Hall." There's not a preview of Totally Toasted's menu, but here's what Meltz has been serving in Northern Idaho and it sure does look DELICIOUS!
12 Sandwiches We Can't Wait to Try at Boise's New Extreme Grilled Cheese Restaurant
Couer d'Alene's Meltz Extreme Grilled Cheese is expanding into Boise this summer! These are their sandwiches we can't wait to try. They also let guests create their own sandwiches, so if there's a combination you don't see here, they can probably make it happen!
KEEP READING: 15 of the Fanciest Grilled Cheese Sandwiches In and Around Boise
When it comes to comfort food, it's hard to beat the cheesy goodness of a grilled cheese sandwich! These are Treasure Valley restaurants take an old childhood favorite and put a whole new spin on them!
15 Small Town Idaho Restaurants That Are Worth the Drive
There's no shortage of good food in the Treasure Valley, but when you're traveling and driving through some small Idaho towns where are you going to grab something good to eat? Perhaps one of these hidden gems! You may just fall in love with them so much that they actually become a destination for you!