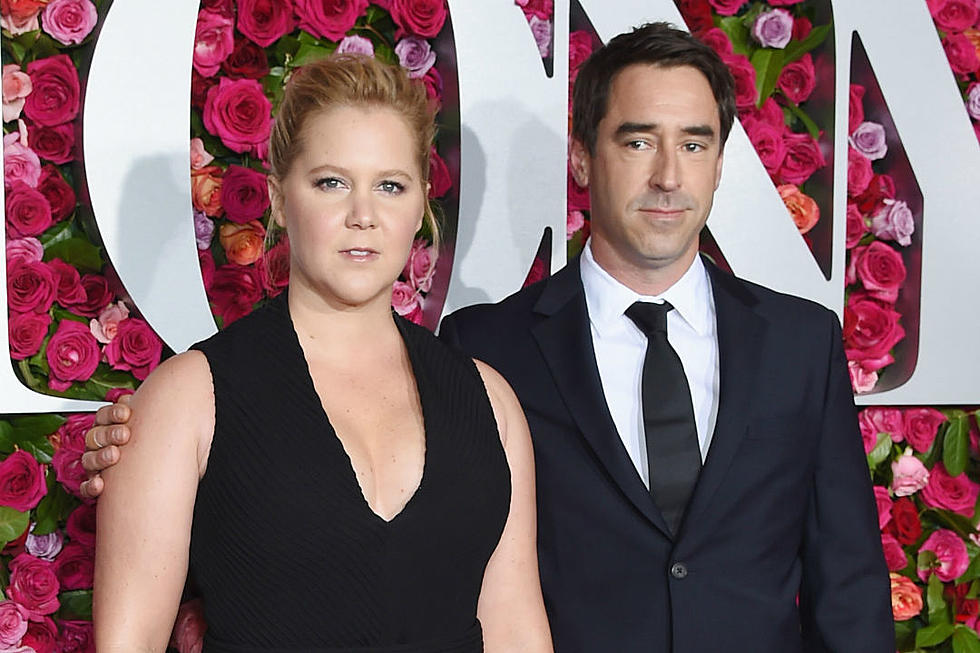 Amy Schumer Expecting First Child with Husband Chris Fischer
Getty Images
Actress Amy Schumer announced Monday she is expecting her first child with husband Chris Fischer.
Schumer, 37, shared a photoshopped image of her and Fischer's faces on the bodies of Meghan Markle and Prince Harry, duchess and duke of Sussex, on Monday afternoon (October 22), directing fans to former CNN White House correspondent Jessica Yellin's Instagram page for "some exciting news."
"Please follow her for up to the minute #newsnotnoise she breaks down what's really going on. She agreed to post a lil noise today for me! Follow her and VOTE!!" Schumer wrote.
Yellin then posted a series of images and video on her Instagram story, including a list of recommended candidates for various races in the upcoming midterm elections with the message "I'm pregnant - Amy Schumer" at the bottom.
"I'm in the business of covering news not noise, but sometimes some happy noise comes along and you just have to share... Congrats @amyschumer!!" Yellin wrote on Twitter alongside the list.
Schumer denied pregnancy rumors in February after she and Fischer wed in a surprise ceremony in Malibu.
Copyright © 2018 United Press International, Inc. All Rights Reserved
Amy Schumer's Most Memorable Characters: