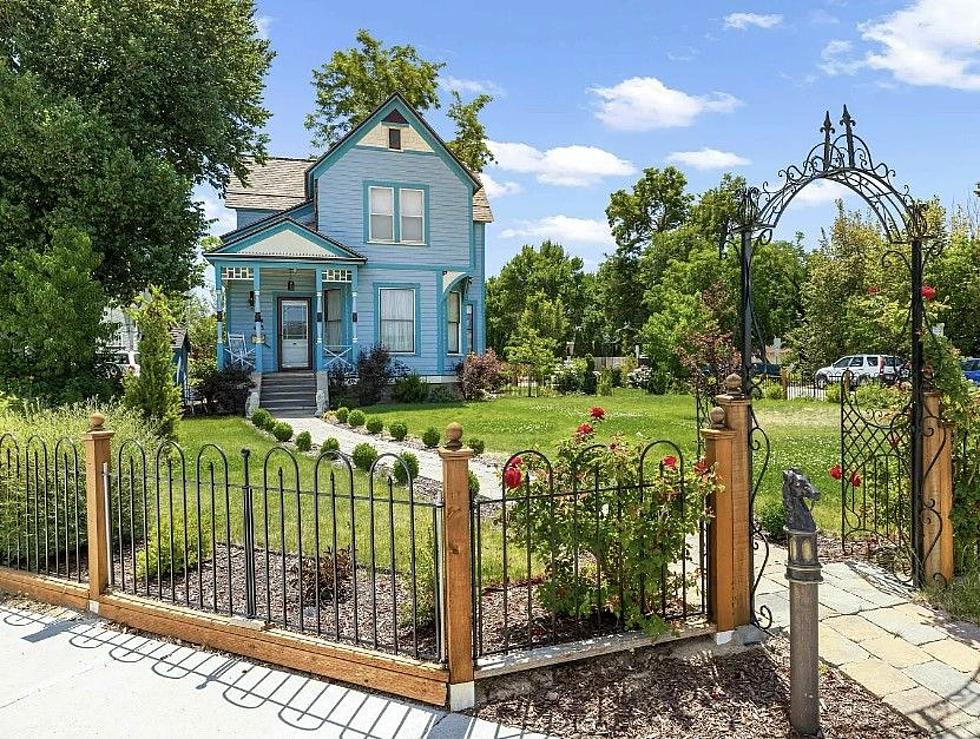 Why Is No One Buying Boise's Historic 1893 Queen Anne Home?
Trayci Teroy & Kerrigan Mayer // Re/Max Capitol City // Zillow
BOISE, Idaho. A Queen Anne built in 1893, Boise's historic Jones House has been on the market for nearly a year.
Recently relocated to the base of the foothills in downtown Boise, the Queen Anne recently underwent a full restoration under the supervision of an active Preservation Idaho member. Initially listed at $1M, the three-bed, two-bath, 1,459 sqft home's current asking price is $799,000.
Why is No One Buying the Jones House?
So what is it about this property that makes it a hard sell? Is it the cost to further the restoration? Or is it possible the historic residence is too dated for most peoples' taste? We're of the mind that the kitchen is the culprit. While there's technically nothing wrong with the space, it just doesn't mesh with the home's overall aesthetic. Perhaps a good spruce and new appliances would remedy that situation. But that's just our team's opinion. What do you think?
Journey through the ages as you explore the nooks and crannies of this Boise beauty!
1893 Boise Queen Anne Hardly Touched By Time, For Sale
BOISE, Idaho. A Queen Anne built in 1893, it's hard to believe that Boise's historic Jones House has been on the market for nearly a year! If owning a piece of Boise history is on your Idaho bucket list, this could be the investment of your dreams.
Journey through the ages as explore the nooks and crannies of this Boise beauty!
😍 SOLD! A Boise Bench Home Straight Out of the '90s
From
music
and
movies
, to
fashion
and
pop culture
, 2022 is rife with
hella cool
'90s nostalgia with no signs of stopping. Its latest conquest is the 2022 housing market and home design! Droves of prospective homebuyers in Idaho and around the country are searching for the back-to-the-basics vibe of '90s home design.
This is why it comes as no surprise that this '90s Boise Bench home listing stole our
hearts
. Scroll through our gallery of pics for a trip down memory lane. Could this '90s house become your next Boise home?
PS, We probably had a little too much fun with the captions, but whateverrr!
🕵🏼‍♀️ Mystery Fans Will Love Searching for Secret Room Inside $1.3M Garden City Home [PICS]
📙 Mystery novel fans are enchanted by the mystery within this Garden City beauty!
💎 Listed at $1.3M, this Treasure Valley gem on the river has a secret room.
🕵🏽‍♂️ Use your expert sleuthing skills to find its concealed living space!
We'll reveal the secret location at the end of the gallery!
🐸 Boise Home Way Overdoes It On The Green Paint
BOISE, Idaho. In case you missed it, 2022 was the year of green.
From homeowners to homebuilders, last year's Harris Pole showed 62% of Americans would introduce a green color scheme into their home.
Scroll on to check out the greenest paint job we've ever seen in Boise.
💎 Stunning $4.3M Eagle Home Has an Incredible Outdoor Sportsplex
🏠 If you're in the market for a stunning home in Eagle, Idaho, you've come to the right place!
📱 Scroll through our stunning gallery of the home that has it all. Exquisite design aesthetics lend this $4.3 million-dollar Eagle residence elements of grandeur accented with modern, chic fixtures.
💗 Love this home sweet home? Lucky for you, our team of local writers have quite the yin for fabulous real estate in and around Boise's Treasure Valley. Week after week, we share pics and insight on Idaho's most coveted and unique listings.
😍 If living vicariously through someone else's real estate conquests sounds like fun, you're in fantastic company! Right-click to tab and explore this
stellar '90s home on the Boise Bench
after you're done perusing this property!