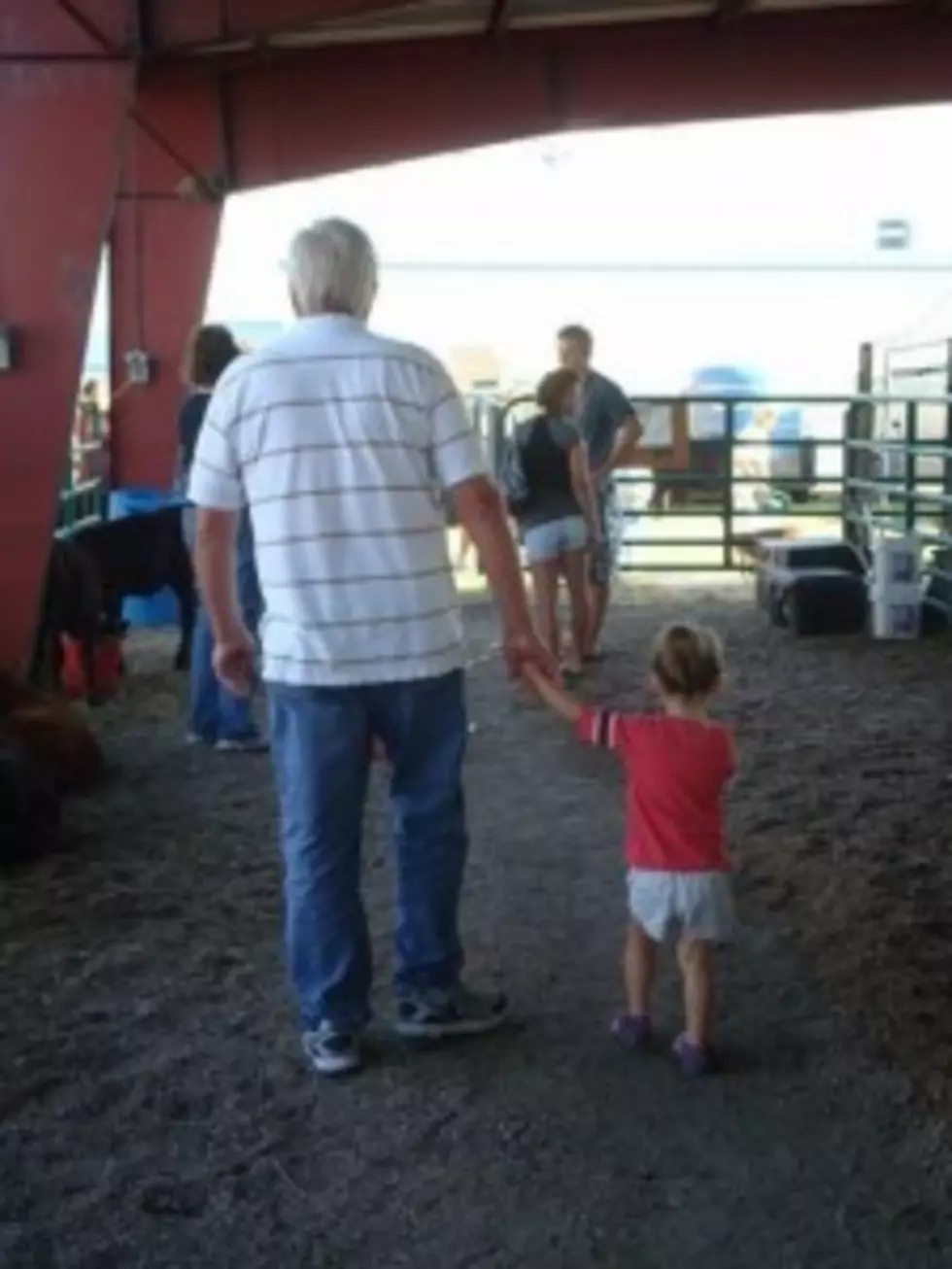 Who Do You Honor on Veteran's Day?
Jen Austin - Townsquare Media
Tuesday, November 11th is Veteran's Day, and chances are there is someone in your life you celebrate and honor because they've served in the military in some capacity.
For me, it's my Dad, who's a US Navy Veteran.  That's him in the pic, with my daughter at the County Fair a few years ago when she was 2.  That perfectly captures my dad.  He's the most honest, big-hearted, super-awesome human you could ever meet.  And he loves rural America.
My dad never talked much about what exactly happened while he was in the Navy in the mid-60's, but he did spend some time serving in Vietnam.  Anytime my sister and I would ask about it he acted like he didn't want to talk about it and we didn't press him. It was that unspoken thing that happens with military members who have been in combat -- they'll talk about it if they want to, and if they don't want to the rest of us shouldn't push.  It's healthy respect I suppose, and it's enough knowing they served the country and they were lucky enough to come back in one piece.
My Dad is an active member of the VFW post in the small town in Nebraska where he lives.  And he gets together with other military Vets at the coffee shop and they chat about the old days.  I wonder what they say.
Tuesday we celebrate the Veterans in our lives, and celebrate the fact that we won't get any bills in the mail too.  Because Veteran's Day is a federal holiday, there's no mail delivery November 11th.
Oh and places like Applebee's, Chili's, IHOP, Olive Garden, Outback Steakhouse and Starbucks are giving Veterans something free on Tuesday in honor of Veterans Day. Check it out Veterans, and thanks for all you've done.