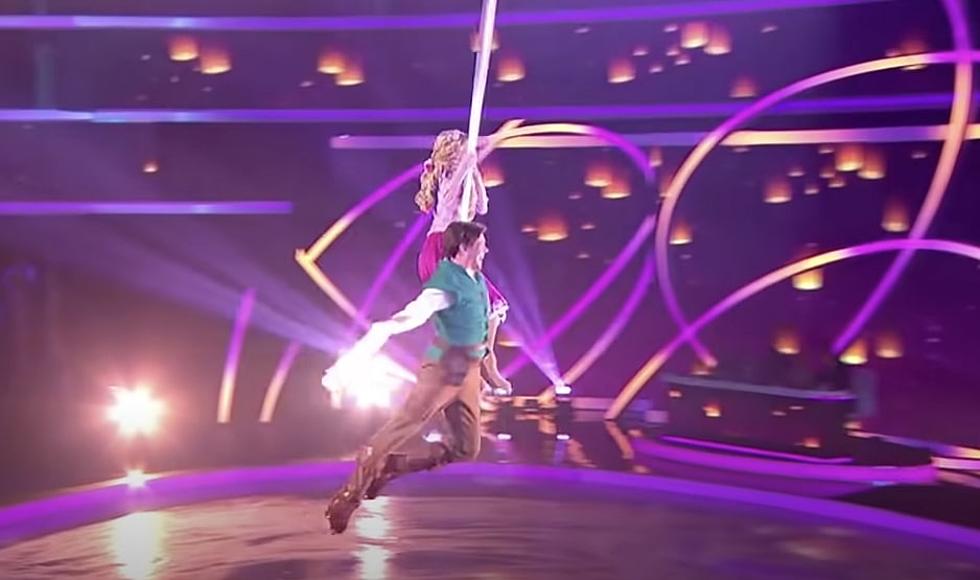 Performer Offers Exclusive Look Into Boise's Disney on Ice
Credit: YouTube/Disney UK
One of the most anticipated shows in the world has made its way to Boise, Idaho and the Boise People are excited. After being all over the country (and several others) the beloved Disney On Ice show is here for the weekend.
At the beginning of this week, we had the lovely opportunity to speak to Brittany Watkins, one of the ensemble dancers for Disney On Ice. One of the best parts for Brittany about being an ensemble dancer is that she gets to be part of the many different stories for Disney On Ice.
Watkins says that this has been a dream of hers to be in Disney On Ice. Now that she's a part of it she says it's so rewarding seeing how happy the audience is. She says that seeing the audience members so full of joy is one of the best parts of the whole experience. Watkins has been all over the world including one of her favorite places, South Africa, with the show. But don't worry we mentioned all of Boise's wonders too, including the blue football field that she said she would want to visit.
When asked if there will be any special surprises at Boise's show of Disney On Ice she says that you just have to go and find out! That definitely means we have so much to expect from these performances all weekend.
For those of you who don't know Disney On Ice will be in Boise all weekend at the Extra Mile Arena and their Into The Magic has six different stories with characters from Rapunzel to Minnie and Micky Mouse featured. To get your tickets click here!
Check out this Disney-themed Airbnb.
Epic Idaho Airbnb With Disney Themed Pool Makes for a Perfect Getaway
Thinking about vacationing near Bear Lake? You have to consider this property!
Gallery Credit: Michelle Heart
30 Fence Murals That Turn a Backyard Into a Disney Wonderland
Debbie Bratton took her Paint it Parties outdoors as the pandemic shut down her business. This is Debbie's work across the Treasure Valley giving Idahoans something special to look at every day.
Gallery Credit: Kekeluv
Major Concerts Coming to the Boise Area in 2023
When it came to the sheer number of concerts, 2022 was a year that the Treasure Valley won't soon forget. But 2023? There are some BIG artists looking to make a splash in Idaho!
Gallery Credit: Michelle Heart