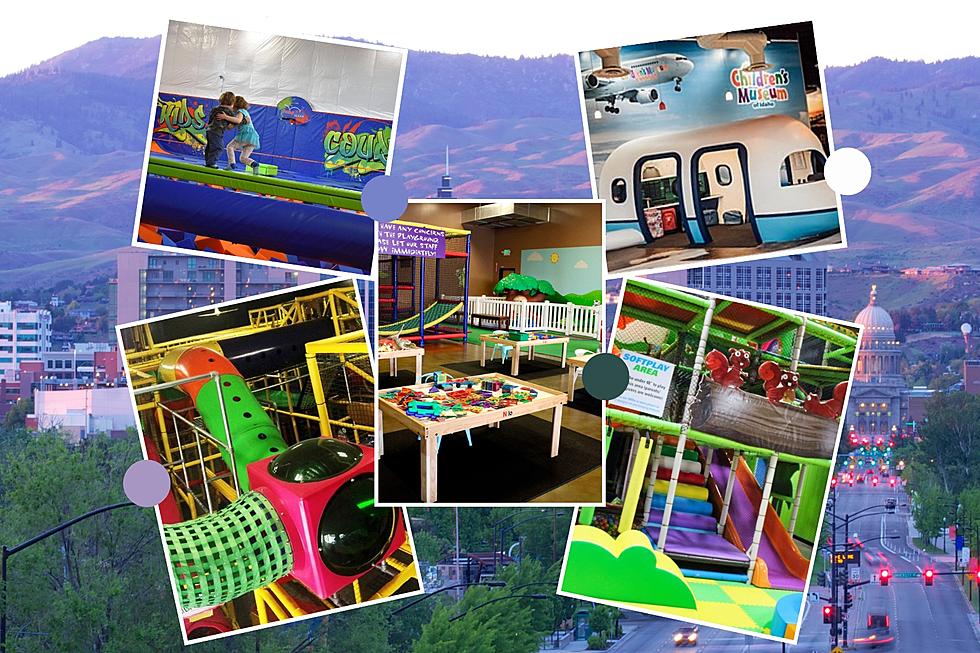 The 8 Best Places in Boise To Take Toddlers For Fun & Excitement
Children's Museum of Idaho/Planet Kid/Jabbers/Fly High Trampoline Park/JumpTime Meridian/Canva
When you ask Treasure Valley residents why they live in the Boise area, you will hear all kinds of answers. You'll often hear it was a much more affordable place to live than their original location. They may have moved here for a job or because they appreciated the Idaho way of life. People love the area because it provides a better quality of life than anywhere else in the country. People will always say Boise is a wonderful place to raise a family. From a safety perspective, that's true. From an education standpoint, that depends on your kid's school, and from an entertainment perspective, once kids reach age four or five, there's a ton for them to do. Entertaining a toddler is more challenging. The Treasure Valley has fewer businesses that cater to young children than other cities.
As a father of a high-energy two-year-old, it's not always easy to find places for my daughter to run off energy, learn and safely climb on things. I had to go out of my way to find places to take her every week to get her out of the house and have fun in new environments, especially on rainy, snowy, or cold days when a day at the park isn't going to cut it.
Six months ago, I wrote about the best places to take high-energy toddlers in the Treasure Valley. Here is an updated list with even more places to go that the toddler in your life will surely love, and you will love the sound of a happy, sleeping toddler later that night!
The 8 Best Places in Boise To Take Toddlers For Fun & Excitement
My two-year-old daughter and I have checked out these Boise area places so far!
Fun Kid Birthday Party Location Ideas in Meridian
Meridian has some fun and exciting places to check out for families. If you need some birthday party inspiration for your kids next big day. Check out these six fantastic Meridian Idaho birthday party destinations sure to make your party happy and worn out.
Boise Parks You Can Drink In While Your Kids Play
Looking to throw yours or your kid's next birthday bash, celebration, or bangin' barbeque on the Boise Greenbelt?
Look no further because we have good news for you, friend. Gin n' juice, beer, and wine are welcome at these six parks with an easy-to-secure permit and reservation.