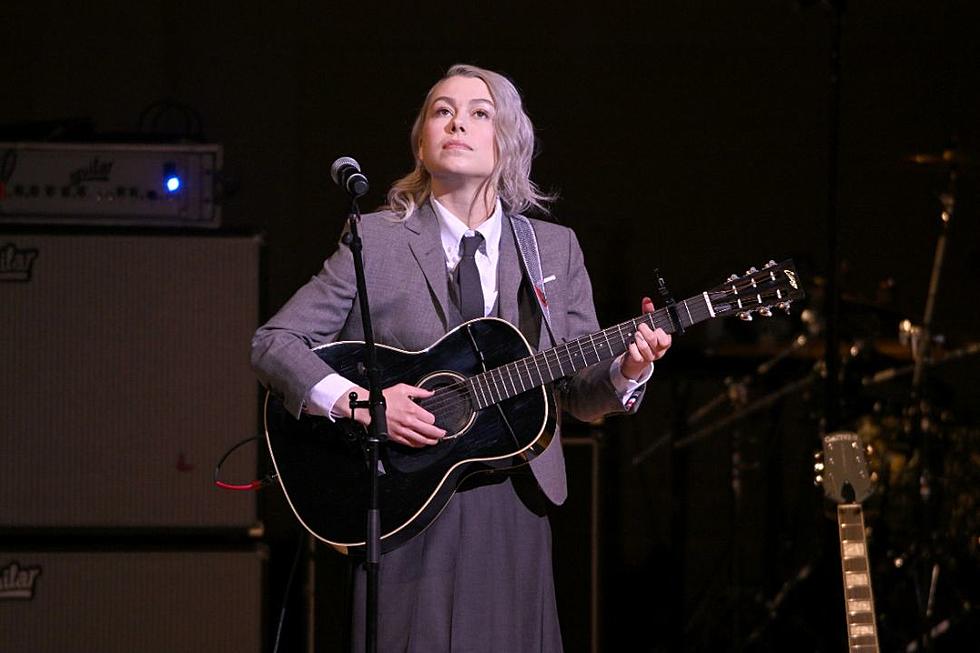 Phoebe Bridgers Calls out Toxic Fans for Trying to 'Dehumanize' Her
Noam Galai, Getty Images
Phoebe Bridgers has a bone to pick with toxic fans.
Recently, the "Kyoto" songstress sat down for an interview with them, where she talked about the struggles she faced because of toxic fans.
WARNING: Quotes contain graphic language.
"I'm coming from a place of literally — I'm feeling it in my body as I'm saying it, but — people with my picture as their Twitter picture, who claim to like my music, f---ing bullied me at the airport on the way to my father's funeral this year," she said.
"If you're a kid and the internet somehow taught you that that's an okay thing to do, then of course I hate capitalism and everything that led you to believe that it's okay to do that," Bridgers quipped.
"I, at one of the lowest points of my life, saw people who claim to love me f---ng dehumanize me and shame me and f---ing bully me on the way to my dad's wake," Bridgers continued.
Bridgers' Boygenius bandmates - Julien Baker and Lucy Dacus - encouraged her to continue her thought.
"It's not like they didn't know my dad just died," she said before stating that she hopes those people who bullied her "grow the f--k up."
READ MORE: Fans Are Convinced Phoebe Bridgers Is Alluding to Paul Mescal Breakup In New Song
Many celebrities have previously spoken out on having toxic fans. One such person was Cole Sprosuse who took to his Instagram story to call out fans who "feel entitled to [his] privacy precisely because [he] never [indulges] them."
"Attacking my friends, baseless accusations, leaking my address, and sending death threats are all qualities of insanity and fanaticism," he continued. 
"Choose humanity, stop being [clowns]," Sprosuse concluded. 
Celebrities With Terrifying Stalker Stories