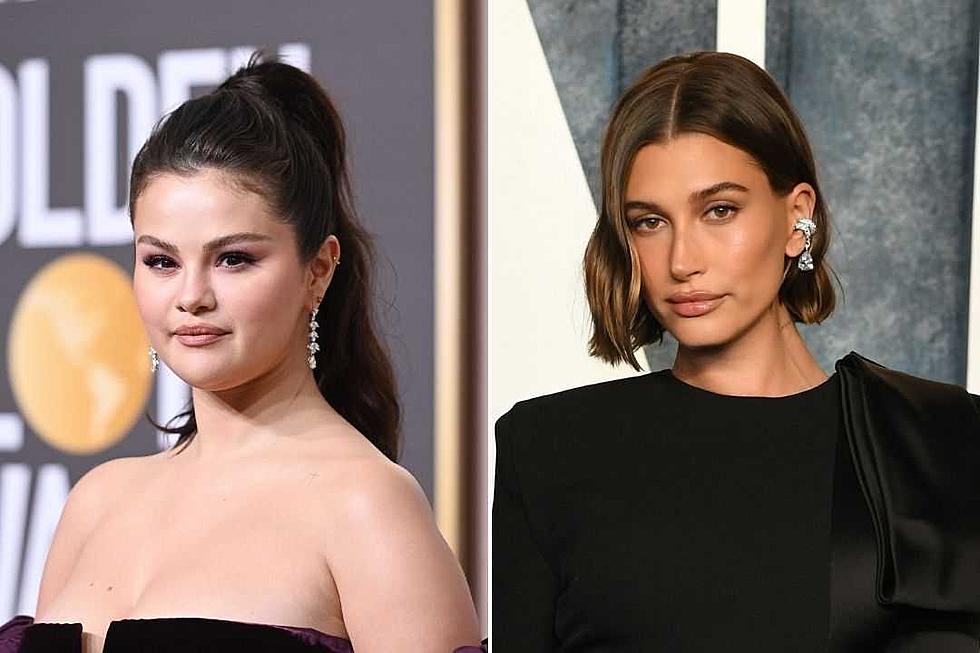 Selena Gomez Says Hailey Bieber Is Receiving Death Threats, Asks Fans to Stop Bullying Her
Jon Kopaloff / Gilbert Flores, Getty Images
Selena Gomez has broken her silence to condone the hate that Hailey Bieber has been receiving online amid speculation that the two women are feuding.
The "Kill Em With Kindness" singer shared a message on her Instagram Story Friday (March 24) after hearing about the backlash Hailey — who is the wife of Selena's ex, Justin Bieber — has received online.
"Hailey Bieber reached out to me and let me know that she has been receiving death threats and such hateful negativity. This isn't what I stand for. No one should have to experience hate or bullying," Selena wrote.
"I've always advocated for kindness and really want this all to stop," she continued.
Read her full post below:
On top of defending Hailey, Selena is also now following her on Instagram as well.
Selena's message of kindness comes a month after she addressed speculation that Hailey and Kylie Jenner made fun of Selena's eyebrows on social media.
Kylie also slammed the rumors that she threw any kind of shade toward Selena.
READ MORE: Stylist Under Fire After Allegedly Posting 'I Hate Selena Gomez'
"This is reaching. No shade towards Selena ever and I didn't see her eyebrow posts! [You] guys are making something out of nothing. This is silly," she commented under a TikTok post about the drama.
Selena agreed with Kylie, commenting, "Agreed [Kylie Jenner]. It's all unnecessary. I'm a fan of Kylie."
Previously, Selena commented in response to a deleted TikTok Hailey posted that was seemingly about the pop star. However, Hailey denied that the video was about Selena.
25 Times Celebrities Clapped Back at Fans