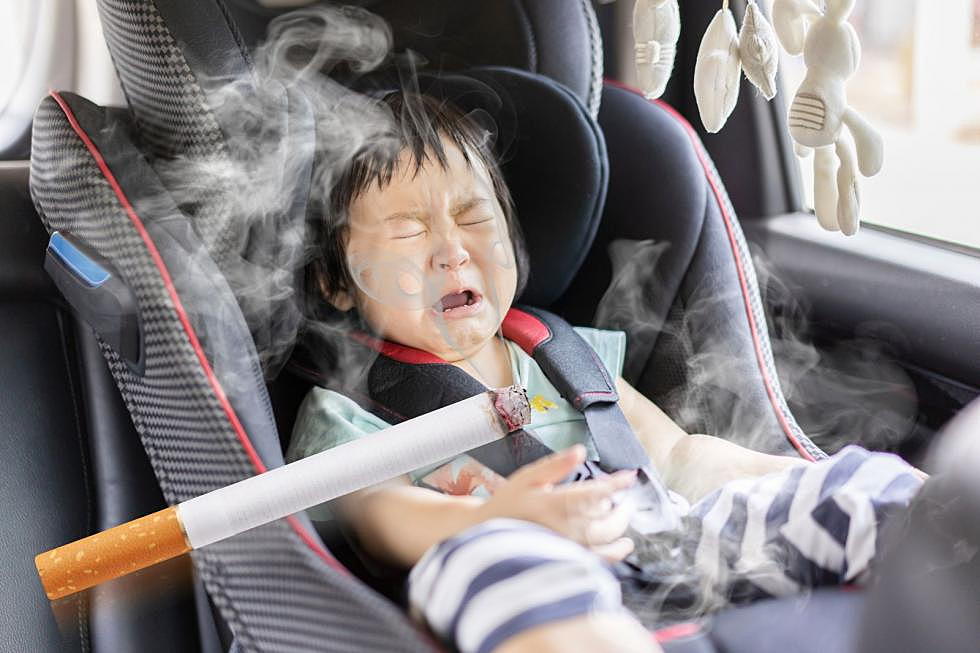 Is It Illegal to Smoke in a Car with a Child in Idaho?
Photo from Canva
The '80s Were Lit
Flipping through old family photo albums the other day, I couldn't help but notice there was a cigarette in every pic. It was a here a cig, there a cig, everywhere a cig-cig situation.
Nearly every auntie, uncle, and grown-up family friend captured on camera was mid-drag and living their best nicotine-addicted life. Mom's smoke-filled kitchen looked more like a happenin' bar on a Friday night than a family gathering to celebrate a first communion or high school graduation.
Hotboxing It with Nana
As if it had magical powers, the cigarette smoke transcended the confines of Mom's kitchen. I vividly remember riding shotgun in Nana's car at nine-years-old while she hotboxed it with her Marlboro Lights.
It gets even better. We were usually running errands or on our way to buy her more smokes from Indiana. Why Indiana? Because a carton of cigarettes in Indiana was cheaper than ones from Chicago where I'm from. And I knew that at nine, friend. I could tell you the price difference down to the penny (lol).
After our Marlboro Lights reconnaissance mission was accomplished, we'd top it off with a McDonald's Happy Meal for me. Despite the fact that they were smokey as hell, mine and Nana's times in the car together were pretty cool.
Riding in Smokey Cars with Kids in Idaho
But that was the early '90s and this is 2022. Things are different now. Today's adults, parents, and grandparents are embracing a know-better do-better mentality when it comes to smoking in general and smoking around kids...by not...smoking around kids.
Likewise you might imagine our lawmakers would have an enlightened or more informed view on the subject of smoking in cars with kids. Right? Wrong-o, friend.
The reality is that few states do, and Idaho isn't one of them. In Idaho, it's perfectly legal to smoke in a car with child passengers. For reasons unbeknownst to me, it's just one of those things our legislatures haven't gotten around to addressing.
Idaho kiddos today can still enjoy a hotbox cruise with their Nana around the Treasure Valley and it's legally AOK.
Chime In
What are your thoughts? Where do you stand on the issue of Idahoans smoking in cars with kids? Email me with your opinions at ryanvonthetowninboise@gmail.com.
It's Crazy How These 12 Things Are Legal In Idaho
Are You Breaking Idaho Law By Sleeping In Your Car?
Let's take a look at the places where you're legally allowed to sleep in your car in Idaho... and where it could get you in trouble.
Idaho Has Crazy Neighbors: Weird Laws in California & Utah [gallery]
Scroll on for a gallery of laws in California & Utah that range from the entertaining to the ERMERGERD.