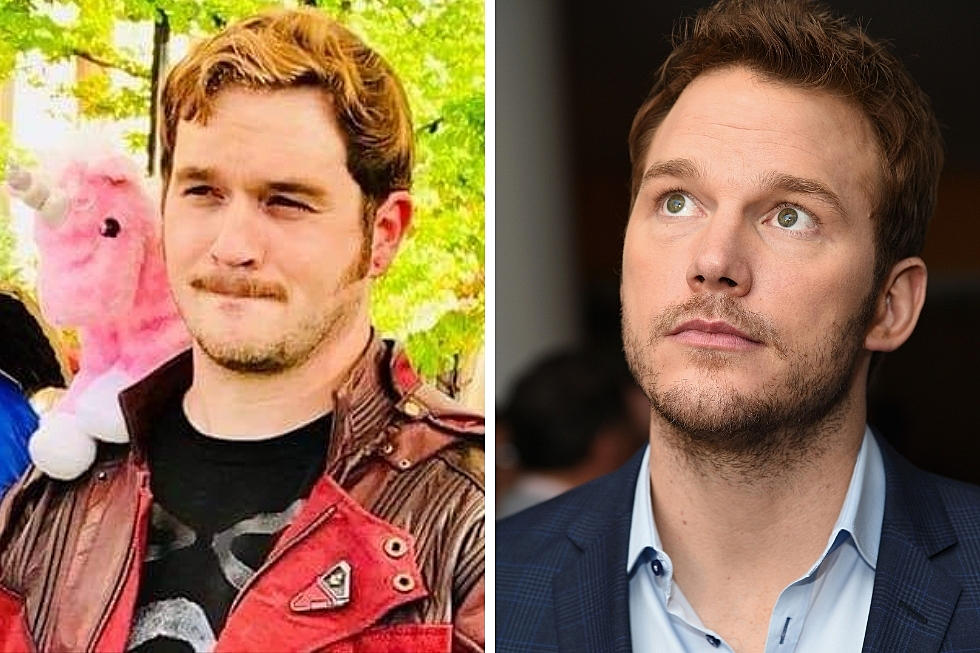 25 Idahoans Who Could Be Mistaken For Their A-List Celebrity Doppelgängers
Facebook, Getty Images
Disney+'s Marvel series, Loki, has been called the biggest TV series in the world. Little did I know how many people were watching the series thinking that one of the shows characters looked exactly like...me!
Last February, a few weeks before the world got super weird, I got to be part of a literacy night with the Treasure Valley Avengers at Chaparral Elementary School in Meridian. I had no idea that it would be the last time that I'd see this particular group of friends in person for almost 16 months. The group's stayed in touch with each other pretty regularly over Facebook Messenger, so when we FINALLY got to see each other again for the premiere of Black Widow at Parma Motor-Vu there wasn't a ton of catching up to do.
What kind of caught me off guard was how many people in the group, some of which I've never met outside of the Facebook group chat, asked me "So, when are you cosplaying Sylvie?!" I love cosplay, especially Marvel characters and was planning on buying the costume but was surprised by the enthusiasm. Apparently, they all thought I was a dead ringer for Sophia Di Martino's character.
Listen to Michelle Heart mornings on 107.9 LITE-FM and download the FREE LITE-FM app.
When my costume arrived and I posted a photo of my test run, I found out that friends that I haven't talked to in years were watching the series thinking "If Michelle DOESN'T do this one..." and "I thought she was cosplaying YOU for a moment." I didn't see it until I wore it to the Idaho Halloween and Horror Convention last weekend!
Surprised by the resemblance myself, I sought out more Doppelgängers in the Treasure Valley! I asked our listeners to drop a selfie and what celebrity they've been told they look like on our Facebook page.
Let's just say, if we were to meet some of you in person, we may accidentally walk up and ask you for an autograph thinking that you really were your celebrity look-a-like.
27 Idahoans Who Could Be Mistaken For Their A-List Celebrity Doppelgängers
10 Celebrities You're Most Likely to Encounter in Idaho
Only A Genius Could Get All 20 of these Idaho Jeopardy Questions Right
Scroll to the final photo to see how many of these questions about Idaho that actually appeared on Jeopardy! you got right.